Millions of vehicles are at risk of catching fire. Is yours one of them?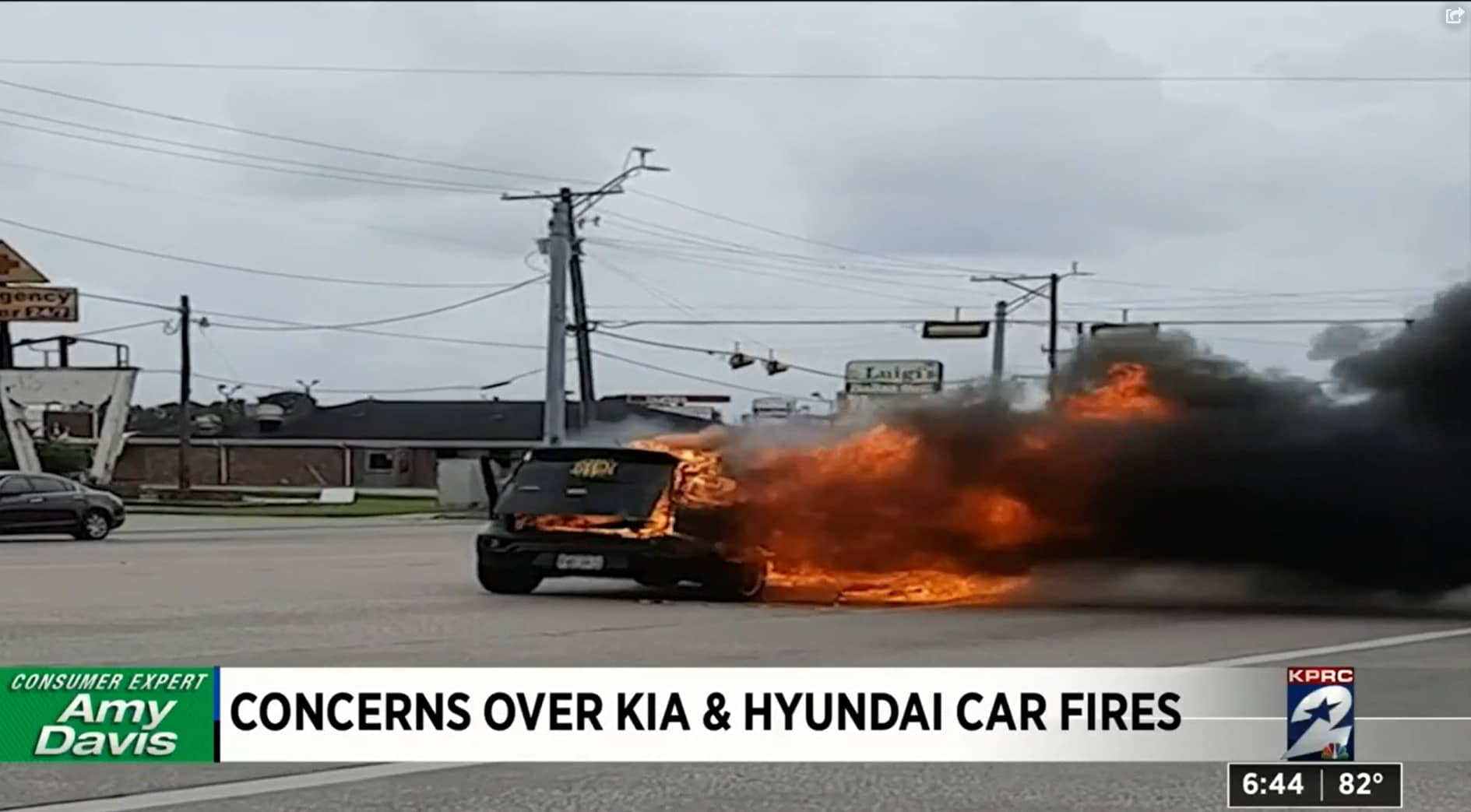 The Center for Auto Safety is the nation's premier independent, member driven, non-profit consumer advocacy organization dedicated to improving vehicle safety, quality, and fuel economy on behalf of all drivers, passengers, and pedestrians.
"It's a pretty significant problem," confirmed Jason Levine, the executive director for The Center for Auto Safety. Levine said his organization pushed for federal regulators to recall all 2013 Kia Souls, but NHTSA did not. He says it is up to NHTSA to push Kia to move as quickly as possible to help consumers.
By Amy Davis
June 21, 2021
HOUSTON – More than 6.5 million vehicles are under recall because they could catch fire at any moment. While that is alarming, what may be more disturbing are the vehicles at risk that are not included in the massive recall.
Imagine driving down the road and your car starts to fill up with smoke, and then with no warnings or signals, it goes up in flames. It is happening repeatedly to dozens of Hyundai and Kia cars and SUVs. Some drivers say the carmaker isn't doing enough to warn drivers of the danger.
Click here to view the full story from KPRC Houston Channel 2.