Millions of airbags eject shrapnel, SF lawsuit claims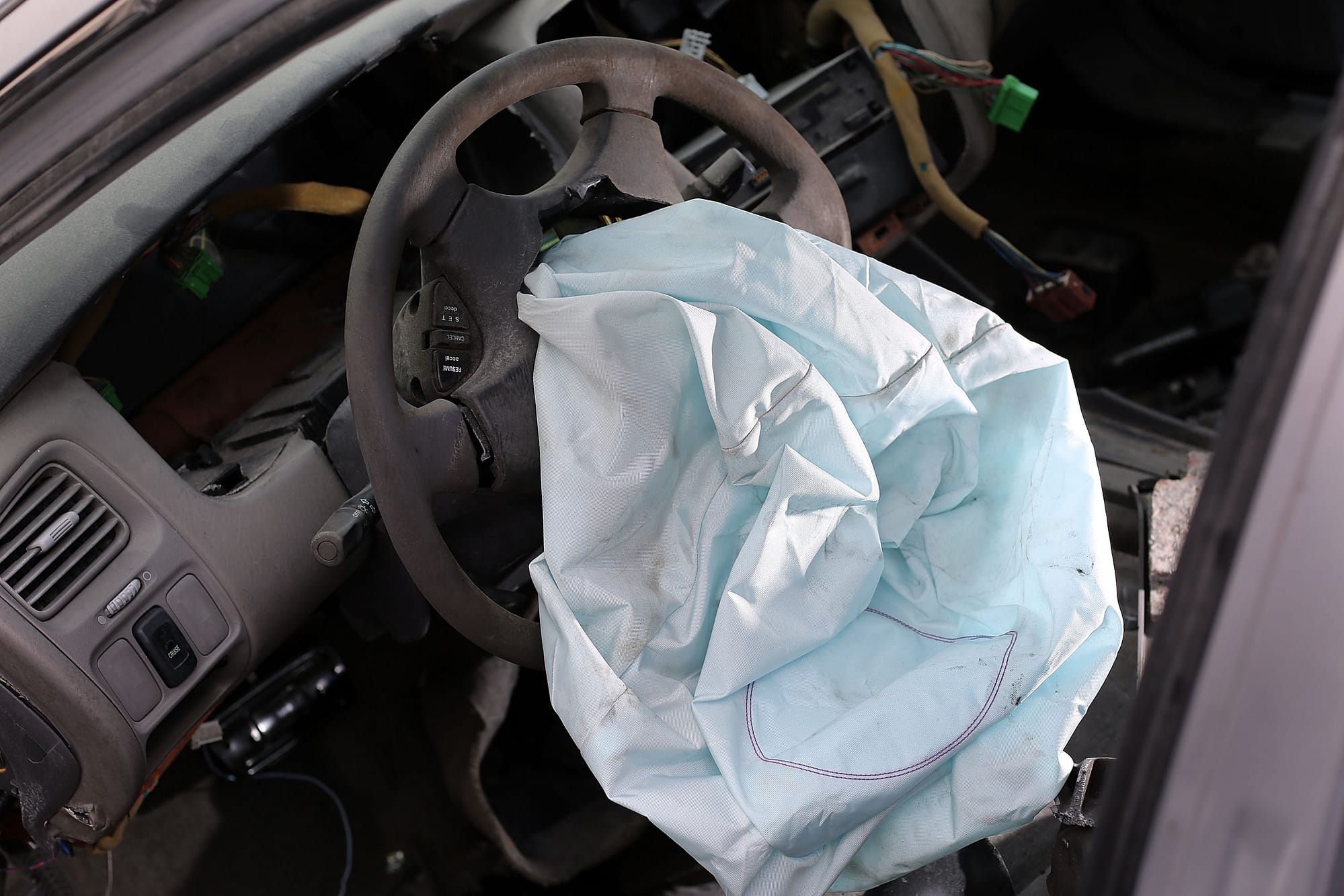 The Center for Auto Safety is the nation's premier independent, member driven, non-profit consumer advocacy organization dedicated to improving vehicle safety, quality, and fuel economy on behalf of all drivers, passengers, and pedestrians.
"The people who own these vehicles are literally sitting there for years, possibly in fear for their lives, with an an explosive device sitting right in their face," said Michael Brooks, Acting Executive Director of the Center for Auto Safety.
By Bay City News
May 26, 2022
(BCN) – A 95-page nationwide class action complaint filed in federal court in San Francisco asserts that airbags with a defective product design were installed in "tens of millions" of cars made by Ford, General Motors, Audi and Volkswagen and allegedly have a "dangerous propensity to rupture and eject metal shrapnel" into the vehicle.
The complaint was filed Tuesday in U.S. District Court for the Northern District of California by Cotchett Pitre & McCarthy LLP, a San Francisco firm known for representing consumers in litigation over product safety defects. The firm served as lead class counsel in litigation against Volkswagen over alleged misrepresented emissions information concerning its diesel engines.
The suit concerns a product with the name "toroidal stored gas hybrid airbag inflators," manufactured by ARC Automotive Inc. of Knoxville, Tennessee. The devices are a component part of safety airbags — on either the driver or passenger sides of a car — that are deployed upon collision to protect the driver or passenger from hitting the steering wheel or dashboard.