Lyft nightmare: Mother, baby forced to walk down interstate in rain after rideshare breakdown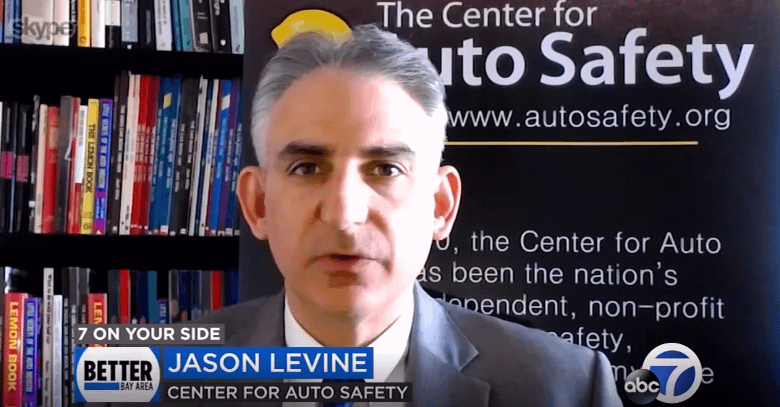 The Center for Auto Safety is the nation's premier independent, member driven, non-profit consumer advocacy organization dedicated to improving vehicle safety, quality, and fuel economy on behalf of all drivers, passengers, and pedestrians.
Jason Levine of the Center for Auto Safety says rideshares should get the same scrutiny as taxicabs. 
"It's certainly a lower level of required inspection for Uber and Lyft than it is for your standard commercial taxi," he said. "Maybe they've never been driven commercially until three weeks ago when somebody decided to sign up for the app." 
OAKLAND, Calif. — This week, ABC7 has asked many questions about rideshare safety — but what about the cars themselves? How do you know if that personal car picking you up is safe to ride in? An Oakland mother and her baby had a scary experience on Interstate 880 that raised questions about mechanical safety standards. 7 on Your Side's Michael Finney investigated. 
This rideshare user's story will make you wonder if anybody's checking the condition of rideshare cars. They are all personal cars, and Uber and Lyft both accept cars up to 15 years old for use in the Bay Area. They do require the cars to look nice and undergo inspections. However, the inspections are far less stringent than those for taxicabs. Here's firsthand look at what really gets checked out before a car picks you up…
Click here to read the full article and watch the clip from ABC7.