Kick Starting Better Mileage

The Center for Auto Safety is the nation's premier independent, member driven, non-profit consumer advocacy organization dedicated to improving vehicle safety, quality, and fuel economy on behalf of all drivers, passengers, and pedestrians.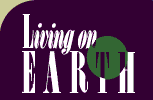 May 22, 2009
YOUNG: Dan Becker was at the White House Rose Garden for that announcement. He's spent two decades fighting for cleaner cars as an advocate with the Sierra Club and now his Safe Climate Campaign. I sat down with Becker to talk about cars and climate, and I asked him what it meant to witness this breakthrough moment in one of Washington's oldest environmental fights.
BECKER: Oh it felt wonderful. After twenty years of fighting the auto industry, seeing the CEOs lined up in a tableau behind the President with some cabinet members and some Congresspeople – I turned to somebody and said, "It's the good, the bad and the bankrupt." But it really felt good. You know, I think this is a very important step forward.