Kia, Hyundai to recall vehicles to fix problem that can cause fires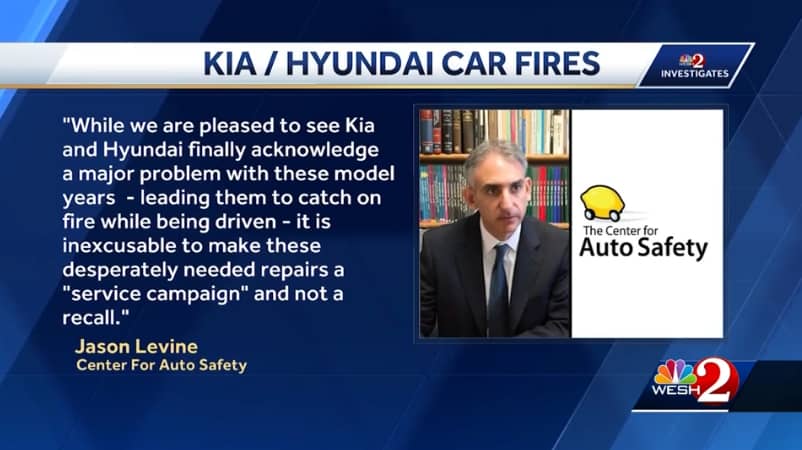 The Center for Auto Safety is the nation's premier independent, member driven, non-profit consumer advocacy organization dedicated to improving vehicle safety, quality, and fuel economy on behalf of all drivers, passengers, and pedestrians.
Jason Levine, executive director of the nonprofit Center For Auto Safety, said Kia limited the latest recall to a relatively small number of vehicles without adequate explanation, raising more questions than answers. He said some consumers have complained of fires in vehicles that weren't included in the engine repair recalls.
He also raised concerns about the government shutdown's impact on NHTSA, which he said should be open to handle critical safety recalls.
"This is the exact scenario where you should have safety and enforcement people coming in and doing their jobs," he said.
Despite a government shutdown, Hyundai and Kia are moving ahead with a recall of about 168,000 vehicles to fix a fuel pipe problem that can cause engine fires. The problem stems from improper repairs during previous recalls for engine failures.
The announcement follows months of investigative reports on Kia and Hyundai fires by WESH 2 News reporter Greg Fox…
Click here to read the full article from WESH 2.