'It's kind of scary': Some Jeep owners claim to experience violent wobbles at high speeds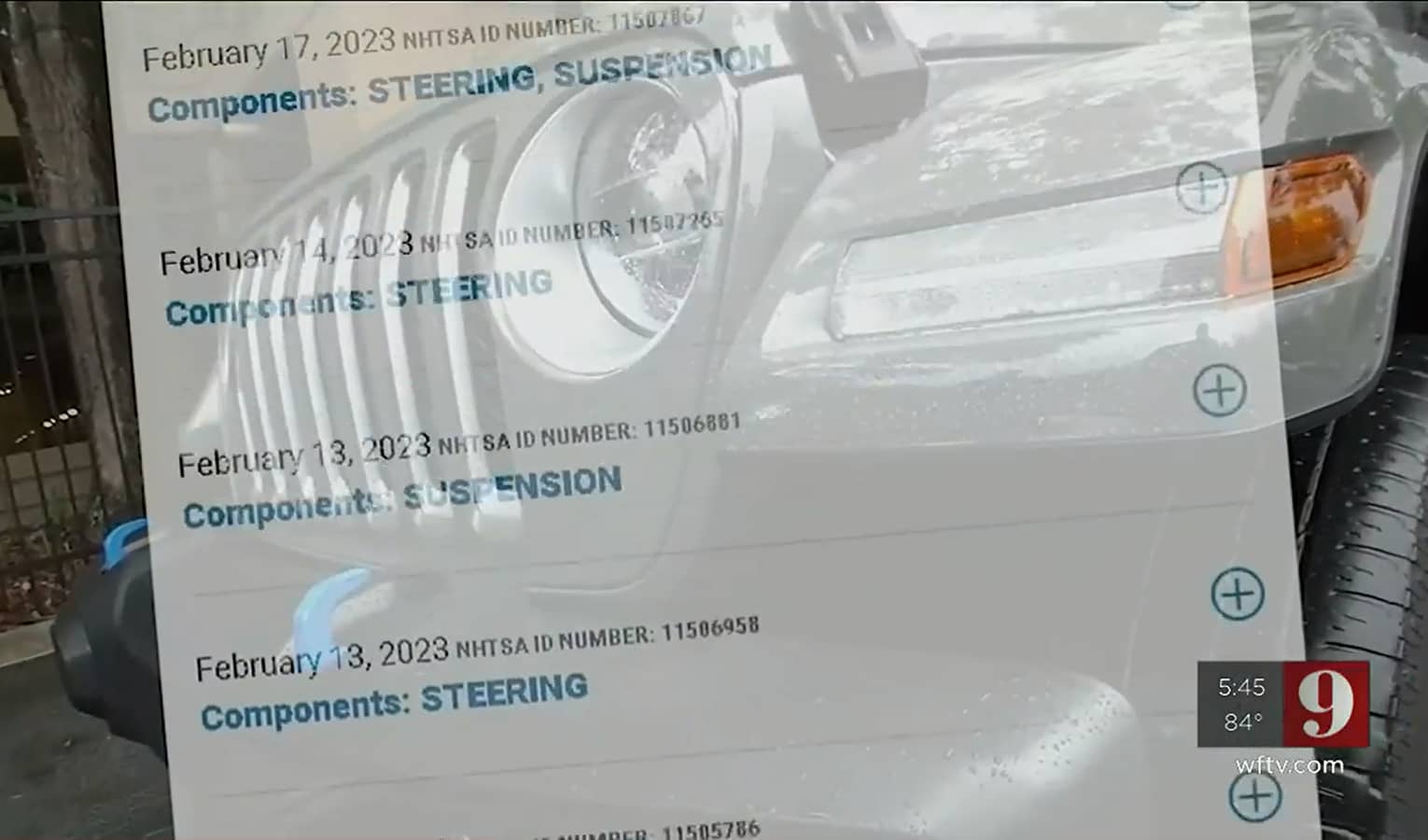 The Center for Auto Safety is the nation's premier independent, member driven, non-profit consumer advocacy organization dedicated to improving vehicle safety, quality, and fuel economy on behalf of all drivers, passengers, and pedestrians.
Michael Brooks with the Center for Auto Safety told Deal they've received complaints about this wobble issue going back two decades and have seen a lot more in the last few years.

Brooks said, "Sometimes these conditions are caused by some of the custom lifts and things that are put on vehicles, but the great majority of these complaints is, you know, just your average base model or stock Jeep Wranglers."
By Jeff Deal, WFTV.com
June 1, 2023
An Orlando man told Action 9 he fears getting behind the wheel of his Jeep Wrangler because of what he calls the "Death Wobble", a violent shaking he's felt at highway speeds.
Mo Bajrangi said since feeling the shaking in his 2021 Jeep Wrangler Sahara 4xe, he's started looking at videos posted on social media by other Jeep owners.  They show the steering wheel shaking from side to side and the front wheels wobbling.
"It's kind of scary. You know, driving and your car just starts wobbling everywhere," he said.
Bajrangi told Action 9′s Jeff Deal, it's not something that ever crossed his mind when he purchased his dream car. He loves almost everything about his Jeep.