'It was horrible': Spontaneous fire destroys Central Florida man's Kia hybrid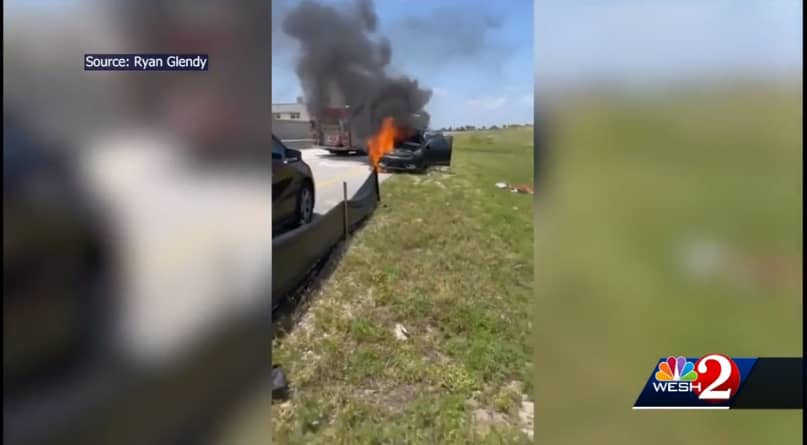 The Center for Auto Safety is the nation's premier independent, member driven, non-profit consumer advocacy organization dedicated to improving vehicle safety, quality, and fuel economy on behalf of all drivers, passengers, and pedestrians.
The head of the Center For Auto Safety says vehicle fires are rare, but he isn't surprised about the greater frequency of hybrid fires, given the combination of high-voltage batteries meshed with gas engines.

"You've essentially got the fire risk of an electric vehicle and an internal combustion engine vehicle combined in some ways, so you might expect there was a higher rate of fires in them." Michael Brooks added said.
By Greg Fox, WESH 2 News
July 5, 2023
Fire tore through the 2017 Kia Niro Hybrid in just minutes, with tires exploding from the heat and flames as Andre Zamudio could only stand helplessly and watch.
It happened as he was heading to his mother's home in Brevard County on Mother's Day. He was driving on the Pineda Causeway when he could smell smoke and knew he needed to pull over.
Flames erupted in seconds, and he scrambled out, later telling WESH 2 Investigates, "I see flames! Look underneath my car? It's on fire! Oh my God! My car! Oh my God! My car!"
Following the fire, he called WESH 2 Investigates after seeing some of our reports, investigating Kia and sister company Hyundai vehicle fires since 2018. The Korean-based companies have recalled more than six million vehicles due to fire risk, and in February, we first reported that a class action settlement involving $3.1 million of those vehicles had been reached. Owners are just now receiving notification of the benefits of that settlement.
Click here to view the full story from WESH 2 News (Orlando).