Hyundai whistleblower gets $24 million from NHTSA in engine recall case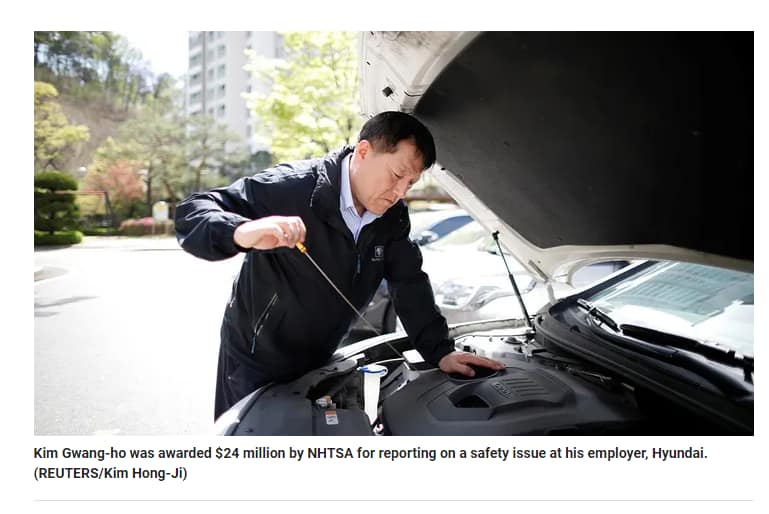 The Center for Auto Safety is the nation's premier independent, member driven, non-profit consumer advocacy organization dedicated to improving vehicle safety, quality, and fuel economy on behalf of all drivers, passengers, and pedestrians.
"Whistleblowers play a critical role in exposing vehicle safety and quality issues that negatively impact consumers, and accordingly must be protected when they risk their careers to protect everyone on the road from dangerous defective vehicles," Jason Levine, Executive Director of the Center for Auto Safety told FOX Business.
By Gary Gastelu
November 9, 2021
The National Highway Traffic Safety Administration (NHTSA) has paid a former Hyundai engineer a $24 million reward through the agency's new whistleblower program.
Kim Gwang-ho, an engineer who worked for the automaker in South Korea, in 2016 reported to the NHTSA that Hyundai wasn't adequately addressing an engine issue that was causing seizures and fires with potential safety consequences. It also provided it with evidence that led to the automaker paying $210 million in civil penalties for failing to recall the 1.6 million Hyundai and Kia vehicles affected in a timely fashion.