Hyundai, Kia recall nearly 485,000 more vehicles over fire risk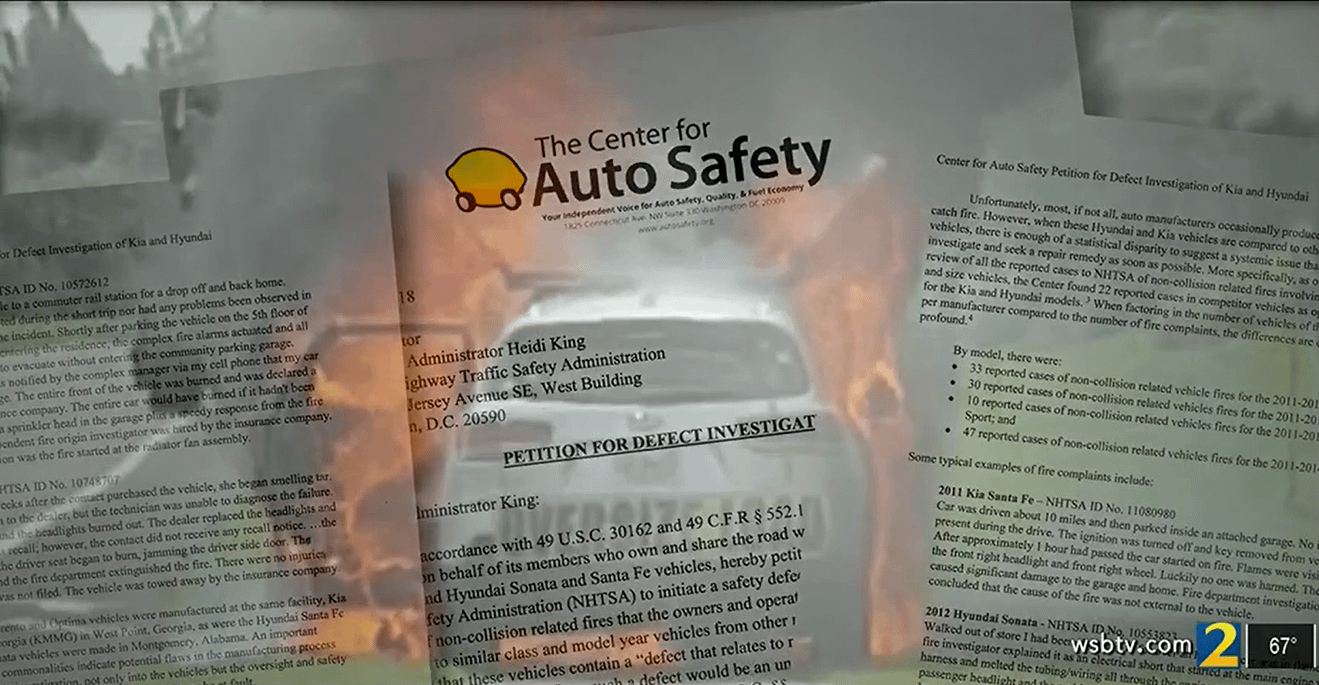 The Center for Auto Safety is the nation's premier independent, member driven, non-profit consumer advocacy organization dedicated to improving vehicle safety, quality, and fuel economy on behalf of all drivers, passengers, and pedestrians.
Michael Brooks, the Acting Executive Director with the Center for Auto Safety, said the companies should have issued the recalls sooner. "The replacement and the remedies look similar on all these recalls," he said. "There have been about three so far now."
By Jackie Callaway
February 8, 2022
Hyundai and Kia have announced another recall involving close to 485,000 vehicles over fire risk.
The recalls are the latest in a long list of fire risk and engine failure issues involving some of the most popular and newer Kia and Hyundai models. The two automakers have now recalled over 5 million sedans and SUVs for fire-related defects since 2018 when team investigator Jackie Callaway first exposed thousands of these vehicles going up in flames.
Both carmakers, as they have with similar recalls in the past, are warning owners to park their rides outdoors, away from structures and other vehicles until the recall is complete.