Hyundai, Kia reach $758 million settlement in vehicle fires class-action lawsuit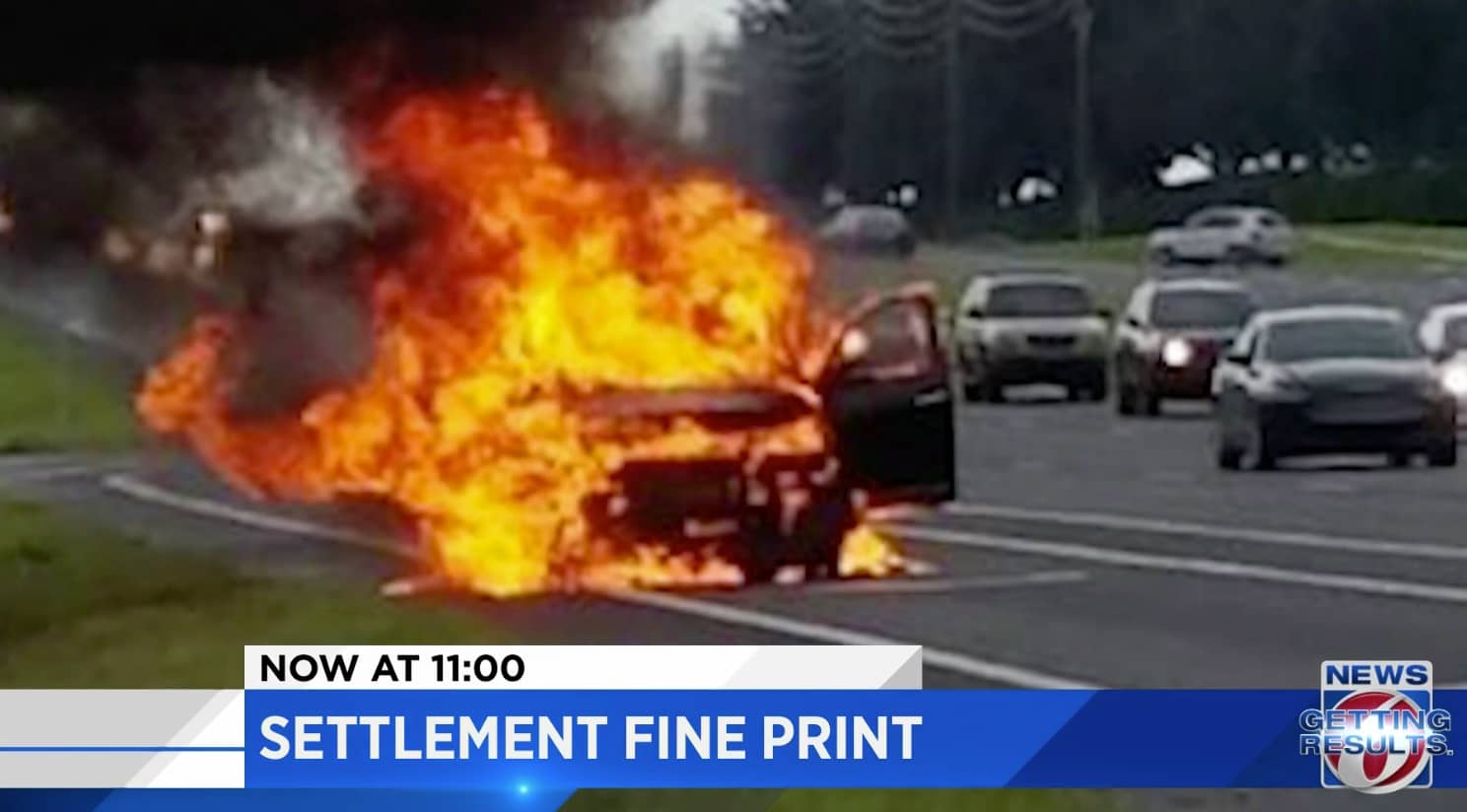 The Center for Auto Safety is the nation's premier independent, member driven, non-profit consumer advocacy organization dedicated to improving vehicle safety, quality, and fuel economy on behalf of all drivers, passengers, and pedestrians.
"While we are glad to see Hyundai and Kia finally acknowledge responsibility for these millions of vehicle prone to non-crash fires, we look forward to seeing the details of the proposed settlement to understand whether this will truly make whole those who have lost their vehicles to fires and those who continue to be at risk by driving them" said Jason Levine, executive director of the Center for Auto Safety.
by Donovan Myrie
October 11, 2019
Korean automakers Hyundai and Kia reached a major settlement Friday in a class-action lawsuit over vehicle defects and engine fires.
The monetary amount of the lawsuit is $758 million, reports Reuters.
"This settlement will put money in the pockets of car owners and lessors and increase safety and reliability," said Adam Gonnelli, of The Sultzer Law Group PC.
The two automakers, which are part of the Hyundai Motor Group, have faced scrutiny and investigations regarding the fires in a variety of Hyundai and Kia models sold in the U.S. The payout could affect owners of up to 4.1 million Hyundais and Kias equipped with the Theta II gasoline direct injection, or GDI engine.
Aside from monetary compensation, the Hyundai Motor Group announced both Kia and Hyundai will also provide additional corporate assistance to customers.
"Reflecting our commitment to customer satisfaction, Hyundai is pleased to resolve this class-action litigation," Hyundai Motor America chief legal officer Jerry Flannery said. "This settlement acknowledges our sincere willingness to take care of customers impacted by issues with this engine's performance and recognizes the many actions we are already taking to assist our customers."
The more than 2.3 million Hyundai vehicles covered under the settlement include the 2019 Santa Fe SUV, the 2013-2018 Santa Fe Sport SUV, the 2011-2019 Sonata and the 2014, 2015, 2018 and 2019 Tucson SUV.
For Kia, 1.8 million vehicles covered under the settlement include all 2011-2019 Optimas, Sorento SUVs and Sportage SUVs equipped with the 2.0-liter and 2.4-liter GDI engines.