Hyundai, Kia issue recalls after engine fires; watchdog group says more recalls needed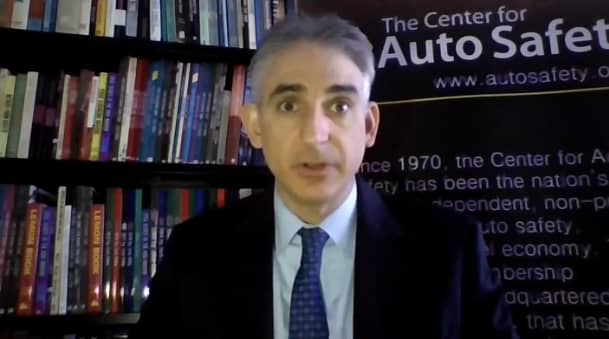 The Center for Auto Safety is the nation's premier independent, member driven, non-profit consumer advocacy organization dedicated to improving vehicle safety, quality, and fuel economy on behalf of all drivers, passengers, and pedestrians.
"In the interest of the safety of those who drive these Kia and Hyundai vehicles and those who share the road with them, we urge this Congress to investigate why these manufacturers have refused to address this problem and why the agency responsible for overseeing highway and traffic safety has allowed such continued malfeasance," read the letter sent by Center for Auto Safety Executive Director Jason Levine.
Levine called the issue a "potentially deadly problem" and blamed Kia and Hyundai.
"They refuse to acknowledge the problem is a manufacturing defect. They have refused to explain why to Congress, and [National Highway Traffic Safety Administration] political leadership has refused to force the companies to take any action," Levine wrote.
Korean car makers Kia and Hyundai are recalling about 500,000 vehicles for issues that could cause the engine to catch fire.
The companies are recalling the following vehicles:
Kia Soul SUVs from 2012 through 2016 with 1.6-liter engines
Hyundai Tucson SUVs from 2011 to 2013
Kia Sportage SUVs from 2011 to 2012
In a statement, Hyundai said the recalls are "to ensure the safety and security of its customers." The recall was voluntarily, Hyundai said…
Click here to read the full article from The Denver Channel.