Hyundai, Kia Called On to Recall 3 Million Cars After Rampant Reports of Random Fires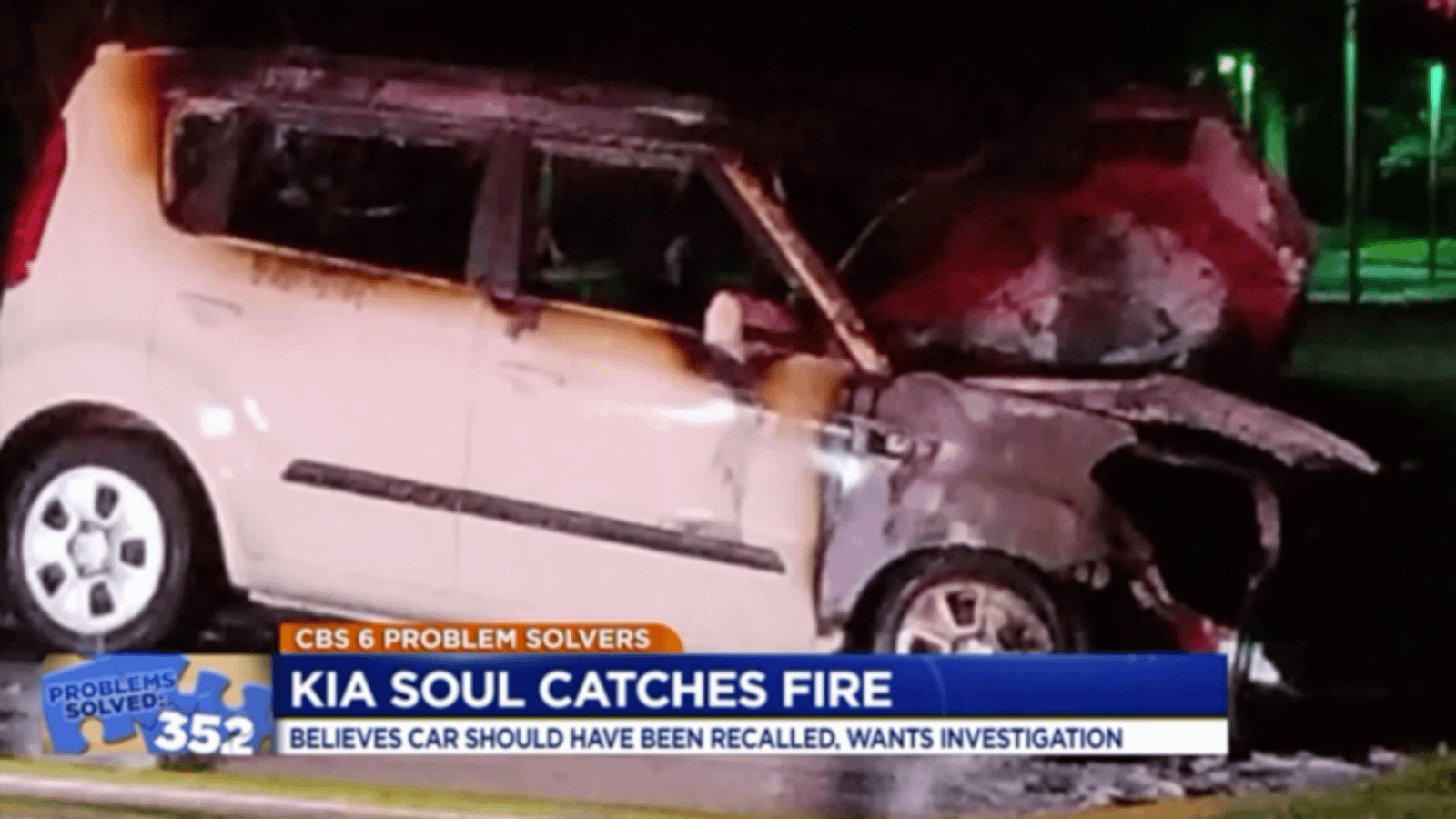 The Center for Auto Safety is the nation's premier independent, member driven, non-profit consumer advocacy organization dedicated to improving vehicle safety, quality, and fuel economy on behalf of all drivers, passengers, and pedestrians.
"Based on the data collected to date, and these manufacturers' inability, or unwillingness, to determine the cause of these fires on behalf of the hundreds of Kia and Hyundai customers who own cars which have burst into flames, the Center believes the additional remedy which is warranted is a full recall," responded [executive director of the Center for Auto Safety Jason] Levine. […] "Unfortunately, most, if not all, auto manufacturers occasionally produce vehicles that catch fire, even when not involved in a collision. However, the volume of fires here make it appear that Hyundai and Kia are content to sit back and allow consumers, and insurers, to bear the brunt of poorly designed, manufactured, or repaired vehicles," Levine continued. "There have been reports of these fires from across the country, including a death in Ohio in April 2017. Before there's another tragedy, Kia and Hyundai must recall these vehicles, determine why they are catching on fire, and remedy the situation."
A Virginia teenager driving his mother's Kia Soul in July saw smoke and pulled over. He said the "whole car went up in flames" in about five minutes, burning to a shell of its former self. Hundreds of others reported similar, prompting an advocacy group to demand Hyundai and Kia recall 2.9 million vehicles.
The Center for Auto Safety, a national advocacy non-profit founded in part by Unsafe at Any Speed author Ralph Nader, has a strong hunch that fire in Virginia is part of a far bigger problem—one spanning five models and several years in the Hyundai and Kia lineups, and one that it claims Hyundai, Kia and the U.S. National Highway Traffic Safety Administration have yet to do a recall on.
Click here to read the full article from Jalopnik.