How One Recalled SUV Destroyed $45 Million In Cars, Burned A Massive Ship, And Sparked A Legal Battle Between Ford And BMW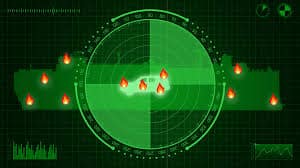 The Center for Auto Safety is the nation's premier independent, member driven, non-profit consumer advocacy organization dedicated to improving vehicle safety, quality, and fuel economy on behalf of all drivers, passengers, and pedestrians.
Mary didn't know anything was wrong with her old Ford SUV when it was loaded onto a container ship in Europe in mid-2015. But she found out the hard way when it caught fire below deck, taking $45 million worth of other cars with it, causing another $55 million in damage to the vessel and its cargo, and sparking a legal fight between two car companies and the U.S. Department of Justice that remains ongoing.
Mary—a U.S. Department of Agriculture employee who was shipping her car to Belgium as part of a relocation—wasn't aware of the 10 recall notices that went out for the Escape, including two defects that had the potential to start a fire while it was off, according to legal filings and a 2017 summary of an investigation by the National Transportation Safety Board. 
In total, the incident caused $100 million in damage, nearly half attributable to junked BMWs, Daimlers and Fords.
The fire set off an intense legal dispute over the damage that roped in BMW, Ford and the U.S. government, and remains entangled within the court system.
At a time when policymakers are openly questioning the glacially slow pace of auto recalls, safety advocates say the incident aboard the ship MV Courageillustrates why changes have to be made. It also highlights a stark double standard for the auto industry: Carmakers tend to throw up their hands when asked about low recall rates, but if its their money on the line, they'll take it to a judge to sort out liability.
Click here to read the full article from Jalopnik.