House Introduces a Sweeping Booster Seat Safety Law to Protect Children in Car Crashes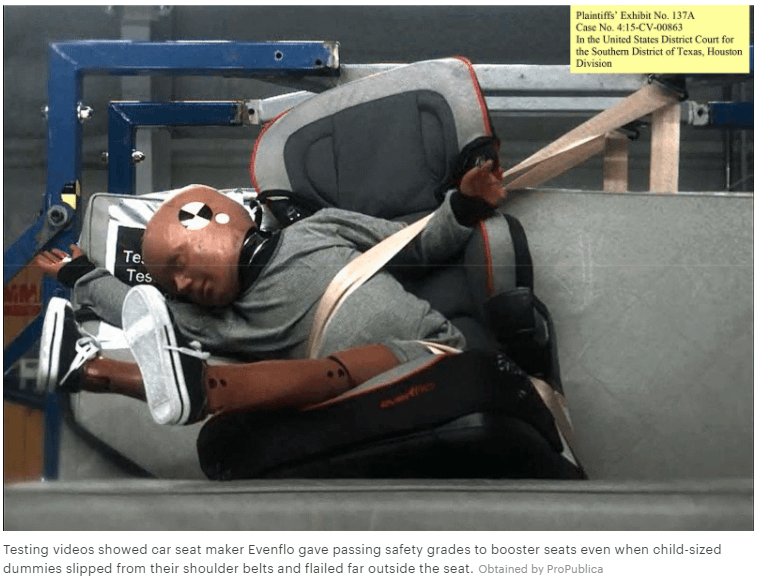 The Center for Auto Safety is the nation's premier independent, member driven, non-profit consumer advocacy organization dedicated to improving vehicle safety, quality, and fuel economy on behalf of all drivers, passengers, and pedestrians.
Jason Levine, executive director of the Center for Auto Safety, called the Booster Seat Safety Act "a very significant step forward" and said it was unfortunate that NHTSA didn't address the problems with booster seats long before this.
By Patricia Callahan
October 26, 2021
Members of Congress today are introducing a law that would establish the most sweeping safety rules for booster seats in more than two decades after determining that the makers of the car seats misled parents about their risks and endangered children's lives.
The new legislation, called the Booster Seat Safety Act, was prompted by a ProPublica investigation last year. The act's chief sponsors — Reps. Raja Krishnamoorthi, D-Ill., and Katie Porter, D-Calif. — say it will address gaping holes in federal regulations that have allowed booster seat manufacturers to make up their own side-impact crash tests and decide what passes.