Groups oppose bill to require car dealerships to notify buyers about recalls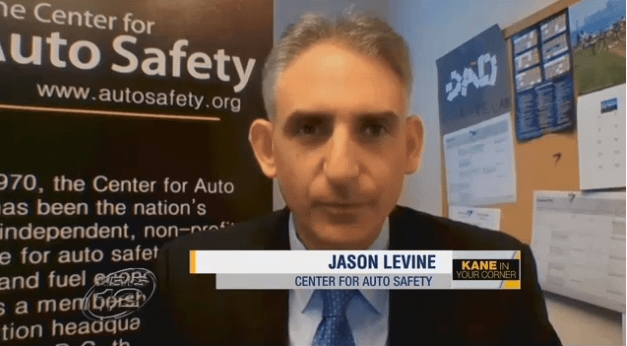 The Center for Auto Safety is the nation's premier independent, member driven, non-profit consumer advocacy organization dedicated to improving vehicle safety, quality, and fuel economy on behalf of all drivers, passengers, and pedestrians.
Jason Levine of the Center for Auto Safety adds, "You shouldn't be able to sell a car with a recall on it, whether it's a used car, a new car or a rental car. Period. End of story."
EDISON – A network of consumer advocacy organizations is lining up to oppose a controversial consumer bill that was first exposed in a Kane In Your Corner investigation in June.
The bill, proposed by Sen. James Beach (D – Cherry Hill) and Assemblyman Lou Greenwald (D – Mount Holly), would require car dealers to notify prospective buyers of open recalls. Sponsors argue that since there is currently no regulation, the bill is a step in the right direction. 
But consumer advocates say the bill would hurt consumers, since it would limit their ability to sue car dealers under the New Jersey Consumer Fraud Act over any issue, even ones that are unrelated to recalls. It would also shield a car dealer from recall-related liability as long as disclosure was made. The consumer groups contend lawmakers should simply prohibit the sale of used cars with open recalls, as is already the case for new cars and rental cars…
Click here to view the clip and read the full article from New Jersey News 12.