Government auctions vehicles with open recalls in Phoenix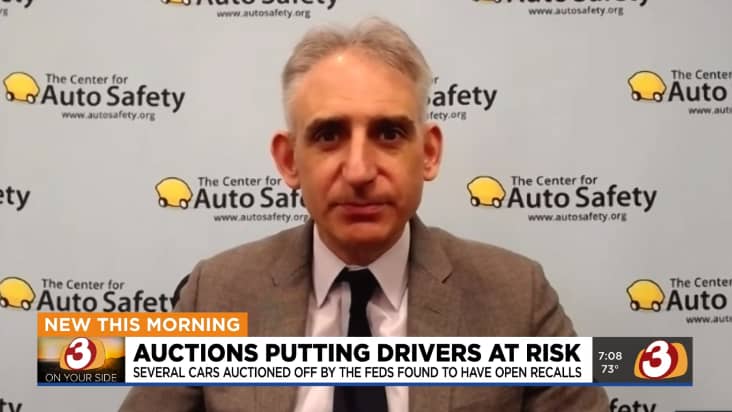 The Center for Auto Safety is the nation's premier independent, member driven, non-profit consumer advocacy organization dedicated to improving vehicle safety, quality, and fuel economy on behalf of all drivers, passengers, and pedestrians.
"There's sort of a presumption, when the federal government is selling you a vehicle, that it's going to be safe."
By Susan Campbell
May 26, 2021
PHOENIX (3 On Your Side) – More than a dozen recalled vehicles with a slew of safety defects were recently auctioned in Phoenix, sold by the federal government, 3 On Your Side has learned. It's legal to sell a vehicle with an open recall, but Jason Levine, the executive director of Center for Auto Safety, says it puts everyone on the road at risk.
"There's sort of a presumption, when the federal government is selling you a vehicle, that it's going to be safe," Levine said. "Remember, the U.S. Department of Transportation manages these recalls, but then other branches of the government are going out and selling them and having employees use them. That's really a scandal that's not only unfortunate but fixable."