Goodyear Knew Of Dangerous RV Tire Failures For Over 20 Years: Court Docs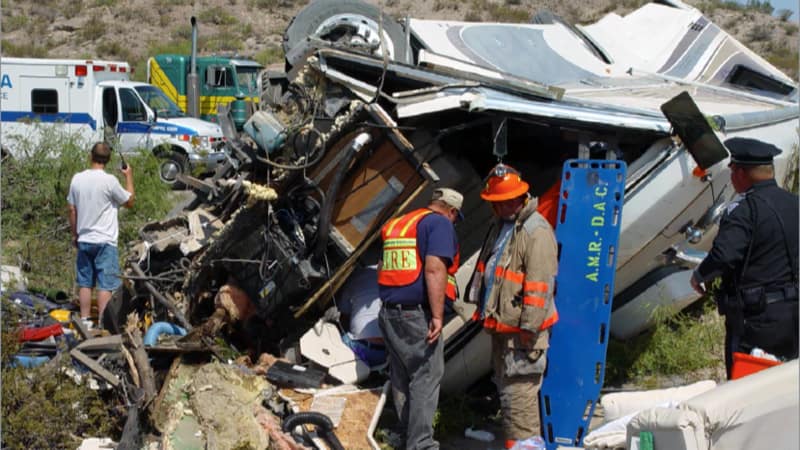 The Center for Auto Safety is the nation's premier independent, member driven, non-profit consumer advocacy organization dedicated to improving vehicle safety, quality, and fuel economy on behalf of all drivers, passengers, and pedestrians.
Goodyear Tire & Rubber Co. received failure claims over a tire that was installed on thousands of RVs and is linked to at least nine deaths, dozens of injuries, and hundreds of crashes as early as 1996, the first year it was manufactured and installed on motorhomes, according to court documents obtained exclusively by Jalopnik. The documents also show that Goodyear appears to have vastly underreported the number of failure claims it had received over the tire to federal regulators during a previous inquiry more than a decade ago, and confirm the tire is almost certainly still on the road today.
The documents include a letter attorney David Kurtz, who is pursuing an ongoing case against Goodyear, sent to the National Highway Traffic Safety Administration last summer, requesting the agency to look into failures related to the tire. It spells out what he's learned over the last 15 years during a protracted legal battle with the company. He sharply portrays what he describes as an effort by Goodyear to cover up serious issues with the tire, the G159 275/70R 22.5. In previous interviews with Jalopnik, he described the G159 as "the worst tire made in history." 
In particular, the letter reveals for the first time that Goodyear received failure claims from the G159 as early as 1996—the year the tire was first installed on RVs—until as recently as September 2015, the last year for which Goodyear had disclosed data to Kurtz. The company said as recently as last June that the G159 is still on the road today, Kurtz wrote.
The 29-page letter—which you can read in full below—also says that in response to a 2006 inquiry from NHTSA, Goodyear disclosed only seven injuries from G159 failures, despite having received 74 death and injury claims at the time. Goodyear also represented to NHTSA at the time that it received only 58 failure reports over the G159, the letter says, even though it was aware of 458 crown separations. 
Click here to read the full article from Jalopnik.