Center for Auto Safety Challenges Goodyear Tire's Confidentiality Claims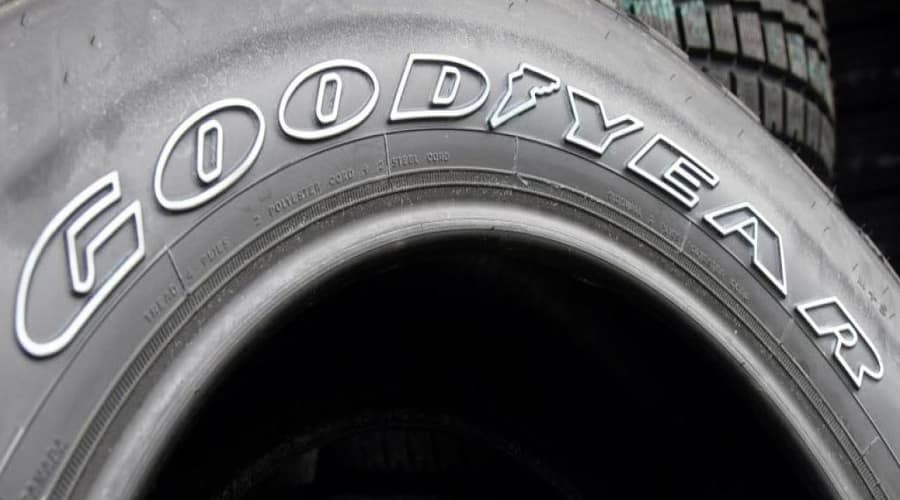 The Center for Auto Safety is the nation's premier independent, member driven, non-profit consumer advocacy organization dedicated to improving vehicle safety, quality, and fuel economy on behalf of all drivers, passengers, and pedestrians.
FOR IMMEDIATE RELEASE
January 4, 2017
Contact: Jason Levine, (202) 328-7700, [email protected]
Center for Auto Safety Challenges Goodyear Tire's Confidentiality Claims

Center Submits FOIA Request to Make Secret Documents Public
Washington, D.C.—Today, the Center for Auto Safety submitted a Freedom of Information Act request to the National Highway Traffic Safety Administration seeking documents claimed to be confidential by Goodyear Tire and Rubber Company in connection with a Preliminary Evaluation opened on December 28, 2017 into Goodyear tires for RVs.
The Preliminary Evaluation (PE17-009) into G159 tire failures on class-A motor homes indicates that NHTSA obtained data alleging these tires caused deaths or personal injuries. Based on the number of claims, NHTSA notes that the failures "may stem from a safety related defect." Yet, because of Goodyear's claims, NHTSA's Failure Report Summary states that all the information from Goodyear is "confidential." The G159 tires have been the subject of multiple lawsuits, including one alleging almost 100 related deaths and injuries. Goodyear has been fighting to keep this information from the public for years, going so far as to have been found by a federal court to have made "repeated, deliberate decisions" to "make misleading and false in-court statements and conceal relevant documents."
"Whether in state court or here in Washington, DC, the Center for Auto Safety will fight for the right of the public to access vital information about the safety of their vehicles including the tires on which we all depend to keep us connected with the road," said Jason Levine, Executive Director of the Center for Auto Safety. "In this case, Goodyear has been fighting to keep this information away from the public and NHTSA for over 20 years, most likely to the detriment of RV drivers, passengers, and everyone else on the highway. This FOIA request seeks to peel back the claims of confidentiality on a host of documents that have previously been made public and therefore can be subject to no legitimate expectation of confidentiality," Levine added.
Despite previous publication of many documents relating to the G159 tires and crashes, injuries, and deaths in courtrooms and newspapers across the country, Goodyear continues to claim almost all information relating to these dangerous tires must be kept secret and hidden from the American people by the U.S. government. The Center has joined a legal action in Arizona against Goodyear (Goodyear v Haeger) to make this vital safety information public, as these tires remain on the road today and present a clear and present danger to those using them on their Recreational Vehicles, and those with whom they share the road.
Among the documents the Center seeks on behalf of its members and all consumers are:
Death, Injury, and Property damage claims
Correspondence between NHTSA and Goodyear
Tire endurance testing and field performance data
##
Over the last 48 years the Center for Auto Safety has successfully led the fight for lemon laws in every state, airbags in every vehicle, and recall repairs being made at no cost to the consumer. The Center is a membership-driven organization headquartered in Washington, DC and is also home to the Safe Climate Campaign, which fights global warming by working for big, specific measures to reduce greenhouse gas emissions. The Center is also the publisher of The Car Book, which has for the last 38 years been America's most comprehensive car buying guide. To learn more about the Center please visit www.AutoSafety.org.
RELATED DOCUMENTS
Center for Auto Safety Freedom of Information Act Request – 1/4/18
NHTSA Investigation PE17-009 Opening Memo – 12/28/17
Goodyear Request for Confidential Treatment – 7/27/17
Center for Auto Safety Motion to Intervene – 7/7/17
Judge: Goodyear deceptive in defense of flaws in tire – 9/3/15