GM's Driverless Car Strategy Questioned By Safety Group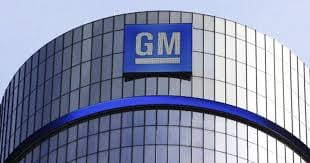 The Center for Auto Safety is the nation's premier independent, member driven, non-profit consumer advocacy organization dedicated to improving vehicle safety, quality, and fuel economy on behalf of all drivers, passengers, and pedestrians.
"The path to the successful introduction of autonomous vehicle technology in the consumer marketplace must be paved with objective, measurable, repeatable safety demonstrations – in simulation, on test tracks, and in controlled environments. The risks of failure on this journey are not only to the people who will be in danger from unproven and unregulated vehicles, but to future generations who may never realize the safety potential for autonomous technology because of a rush to achieve arbitrary Wall Street driven milestones. The time is now for NHTSA to act in the interest of the public instead of the well-connected few." – The Center for Auto Safety
CarComplaints.com
May 20, 2019
GM's driverless car strategy is being questioned by the Center for Auto Safety (CAS) which says the automaker shouldn't be exempted from safety standards that require brake pedals and steering wheels.
The Center says it submitted formal comments to the National Highway Traffic Safety Administration (NHTSA) based on petitions filed by General Motors and Nuro, Inc.
CAS also claims NHTSA ignored the law when safety regulators created a temporary process for exemptions that steers around longtime comment requirements for companies. The Center says petitions from GM and Nuro shouldn't even be reviewed by NHTSA because the entire process is occurring outside the law.
According to the Center, the petitions for exemption should be rejected to keep the public safe because both companies cannot prove their autonomous technology is safe. Instead of treating the public like guinea pigs in a lab, CAS says NHTSA should create and enforce clear and present safety standards concerning self-driving cars.
Read the full CarComplaints.com story here.