GM faces blowback on federal driverless car petition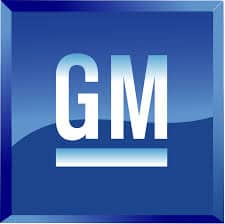 The Center for Auto Safety is the nation's premier independent, member driven, non-profit consumer advocacy organization dedicated to improving vehicle safety, quality, and fuel economy on behalf of all drivers, passengers, and pedestrians.
Jason Levine, executive director of the Center for Auto Safety, a Washington, D.C.-based consumer advocacy nonprofit, said GM's petition failed to demonstrate its fully self-driving cars match the safety levels required for human-operated vehicles.
"Despite a petition of 97 pages, and 78 footnotes, GM has provided no data that establishes…the absolute value of safety" of its vehicles, Levine said.
Detroit News
Keith Laing
May 23, 2019
Washington — General Motors Co. is running into opposition to its petition to federal regulators for permission to put up to 5,000 driverless cars — without steering wheels or control pedals — on public roads.
In comments submitted to National Highway Traffic Safety Administration, groups that represent car dealers, insurers and road safety advocates took issue with the Detroit carmaker's request to put 2,500 "driverless zero‐emission autonomous" vehicles on the road annually for a two-year period beginning this year.
Read the full story here