Georgians driving 2 popular SUV models could see their cars go up in flames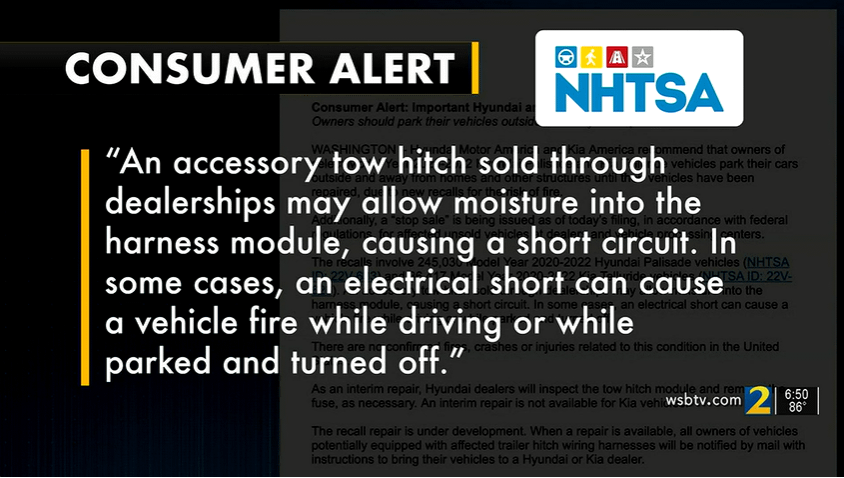 The Center for Auto Safety is the nation's premier independent, member driven, non-profit consumer advocacy organization dedicated to improving vehicle safety, quality, and fuel economy on behalf of all drivers, passengers, and pedestrians.
By WSBTV.com News Staff
August 24, 2022
"The big difference with this recall is that it involves an electrical component versus the other large Kia and Hyundai recall that involve engines that fail and cause fire." "This is occurring in the electrical system while the car is not in operation," said Michael Brooks, Acting Executive Director of the Center for Auto Safety.
The Department of Transportation says two popular SUV models may pose a fire risk. This is just the latest, in a series of Channel 2 Action News investigations into auto fire risks.
Channel 2′s Sophia Choi learned what you should do to protect yourself.
Park your car outside, and away from your home and any other buildings. That's the advice from the federal government while a fix is being developed.