FTC Fuel Economy Advertising Guidelines Comment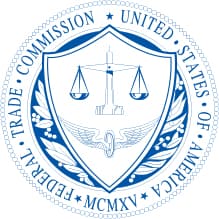 The Center for Auto Safety is the nation's premier independent, member driven, non-profit consumer advocacy organization dedicated to improving vehicle safety, quality, and fuel economy on behalf of all drivers, passengers, and pedestrians.
Comments of Consumer Federation of America, Center for Auto Safety
Evan Johnson
Center for Auto Safety
1825 Connecticut Ave NW, Suite 330
Washington, DC 20009
Jack Gillis
Consumer Federation of America
1620 I St. NW, Suite 200
Washington, DC 20006
We appreciate the opportunity to comment in this long and important rulemaking. We also appreciate the Commission granting our request extend the deadline for these comments.
The Proposed Guide Needs to Prohibit Single City and Highway MPG Numbers in Automobile Advertisements
We were pleased the Commission took notice of some of the comments filed on its 2009 Proposed Rule/Guide (74 Fed. Reg. 19148, April 28, 2009) by reopening, in its 2014 Request for Public Comment (79 Fed. Reg. 27820, May 15, 2014), the vital issue of whether the Guide should allow advertisements disclosing only one type of mileage estimate, e.g., highway only. For a number of reasons, we respectfully disagree with the FTC's proposal that automakers be allowed to advertise single number city or highway EPA fuel economy ratings. For the reasons described below, presenting the single city or highway EPA number is misleading and deceptive.
Read the full FTC Fuel Economy Advertising Guidelines Comment