FOX13 Investigates fire problems with some Kia and Hyundai car models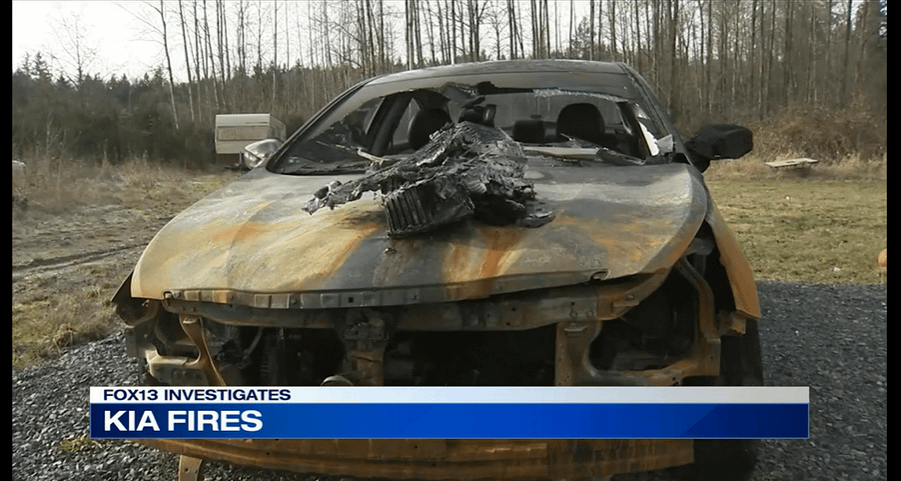 The Center for Auto Safety is the nation's premier independent, member driven, non-profit consumer advocacy organization dedicated to improving vehicle safety, quality, and fuel economy on behalf of all drivers, passengers, and pedestrians.
"It really comes down to the fact that these engines are not good engines," said Michael Brooks with the Center for Auto Safety.
By Carolyn Cerda, FOX13Memphis.com and FOX13Memphis.com News Staff
July 6, 2022
Imagine driving down the road when your car's engine suddenly bursts into flames. It's happening in some of the most common cars on the road: Kias and Hyundais. FOX13 has been investigating the issue for years, and it's sparked several recalls, including a new one this year.
However, some drivers say models not included in the recalls are also catching fire, leading to narrow escapes and at least one tragic death. In just a moment, the Carlton family's life changed forever. The Oklahoma mother and son were vacationing in Hawaii when flames started shooting out of their rental car, a 2019 Kia Soul. "The black smoke and trying to put the flames out. And the screams," Becky Carlton recalled the terrifying fire.