Fire engulfs Michigan man's Kia; he's not the only one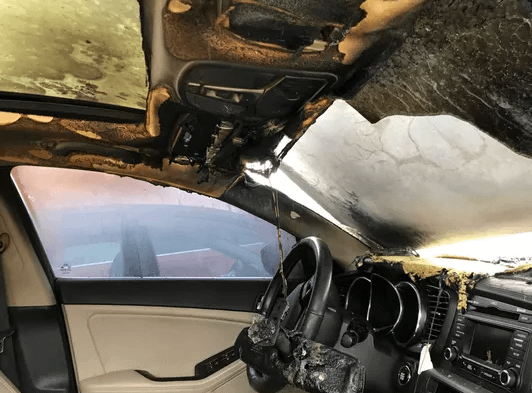 The Center for Auto Safety is the nation's premier independent, member driven, non-profit consumer advocacy organization dedicated to improving vehicle safety, quality, and fuel economy on behalf of all drivers, passengers, and pedestrians.
"Recently, Hyundai and Kia acknowledged there are additional millions of their vehicles experiencing engine failure, a frequently cited precursor to fire events, yet they have refused to recall almost any of these vehicles to address the risk of fire," said Jason Levine, executive director of the nonprofit Center for Auto Safety, which has called for the broader recall.
"Instead of presenting the public a solution for these fires, or a satisfactory explanation, or simply taking responsibility for continuing to sell what appear to be defective engines," both manufacturers have recalled only a portion of the "potential fire-prone vehicles and hoped no one would ask about the rest," Levine said.
"The engines in question are all exactly the same. The part is the same part, the problem is the same problem. Their recalls have been identical," said Levine, who has been tracking the data over the past year.
Matthew Rose described his beloved 2012 Kia Optima as a "big toasted marshmallow."
Seeing a car burst into flames for no apparent reason was a new experience. And, it seems, Rose isn't the only Kia or Hyundai driver to experience something so scary…
Click here to read the full article from the Detroit Free Press.