Feds Take Hands-Off Approach to Driverless Tech, Worrying Consumer Groups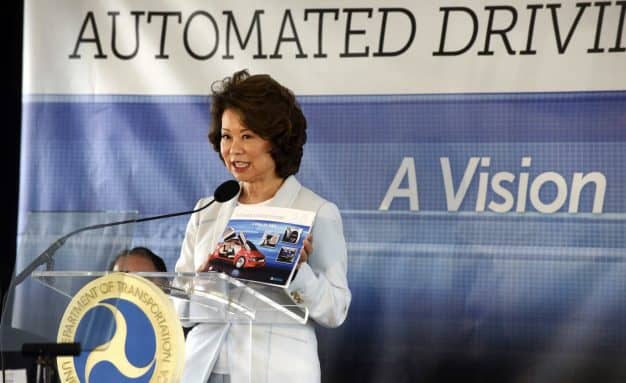 The Center for Auto Safety is the nation's premier independent, member driven, non-profit consumer advocacy organization dedicated to improving vehicle safety, quality, and fuel economy on behalf of all drivers, passengers, and pedestrians.
Most Americans aren't ready to trust self-driving vehicles. If that's going to change as automated travel nears, consumer advocates say that federal regulators responsible for protecting the motoring public must set and enforce rigorous safety standards for the fledgling technology. But there are growing concerns the government is doing little to ensure autonomous vehicles are ready for the road—and that recent revisions to the Federal Automated Vehicles Policy have undercut the National Highway Traffic Safety Administration's role as a safety watchdog.
Representatives from prominent consumer groups expressed those worries last week during a meeting with federal transportation officials in Washington, D.C., where government officials are already working on an update to the two-month-old revised policy. Further weakening of any federal oversight, the consumer groups warn, will backfire in the long run.
"Whether it's because of General Motors ignition switches, Takata airbags, or Volkswagen emissions software, consumers are not necessarily going to immediately trust auto companies when it comes to something as fundamental as handing over the driving task," said William Wallace, policy analyst at Consumers Union. "Consumers are not necessarily going to assume what companies are saying about the safety of automated driving systems is true. They're going to want proof."…