Federal safety agency expands its investigation of Tesla's Autopilot system.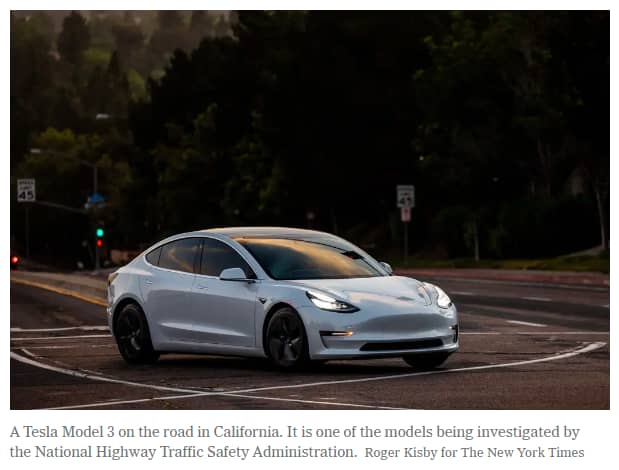 The Center for Auto Safety is the nation's premier independent, member driven, non-profit consumer advocacy organization dedicated to improving vehicle safety, quality, and fuel economy on behalf of all drivers, passengers, and pedestrians.
"This isn't your typical defect case," said Michael Brooks, acting executive director at the Center for Auto Safety, a nonprofit consumer advocacy group. "They are actively looking for a problem that can be fixed, and they're looking at driver behavior, and the problem may not be a component in the vehicle."
By Neal E. Boudette
June 9, 2022
The federal government's top auto-safety agency is significantly expanding an investigation into Tesla and its Autopilot driver-assistance system to determine if the technology poses a safety risk.
The agency, the National Highway Traffic Safety Administration, said Thursday that it was upgrading its preliminary evaluation of Autopilot to an engineering analysis, a more intensive level of scrutiny that is required before a recall can be ordered.
The analysis will look at whether Autopilot fails to prevent drivers from diverting their attention from the road and engaging in other predictable and risky behavior while using the system.
Click here to read the full story from The New York Times (an account or subscription may be required).