Faulty Takata airbag problem remains far from over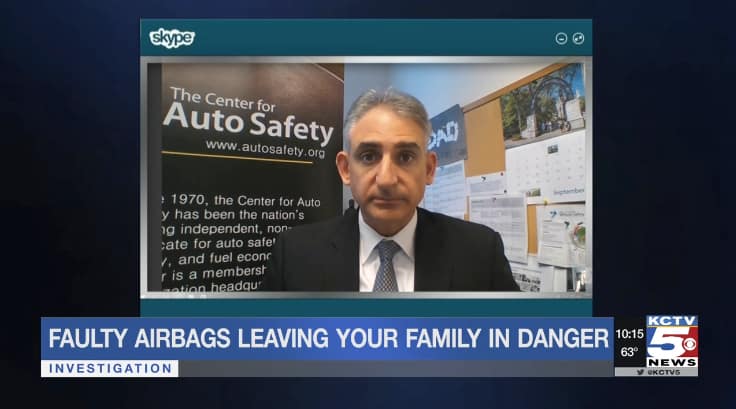 The Center for Auto Safety is the nation's premier independent, member driven, non-profit consumer advocacy organization dedicated to improving vehicle safety, quality, and fuel economy on behalf of all drivers, passengers, and pedestrians.
Jason Levine works with the Center for Auto Safety in Washington D.C. He says the recall is taking so long, many people have forgotten they're driving with dangerous airbags. Worse yet, he says many people are buying used vehicles without thinking twice whether they've been fixed, when it should be a top priority.
"Really push hard when you are buying a car from a used car dealer," Levine said about hitting the lot. "You should demand it be fixed before you put your family in it."
If you don't want to take the dealership's word, Levine says you can check a vehicle yourself.
Click here to view the full clip from KCTV.