Family escapes when Kia suddenly stalls, erupts in fire on 110 Freeway in LA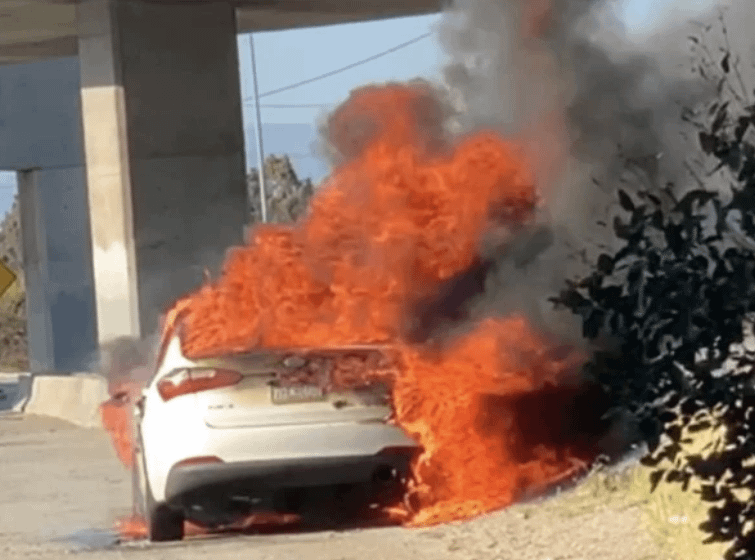 The Center for Auto Safety is the nation's premier independent, member driven, non-profit consumer advocacy organization dedicated to improving vehicle safety, quality, and fuel economy on behalf of all drivers, passengers, and pedestrians.
"Essentially, we have a large fleet spanning four and eight years, if not more, regularly catching on fire in noncrash situations," said Jason Levine, executive director of the Center for Auto Safety, the nonprofit that pushed the NHTSA to open its probe.
"As we saw with the NHTSA announcement yesterday, the manufacturers have a significantly higher number of fire reports than they have been letting on. It's long past the point for Kia or Hyundai to suggest that these things are unique and unusual or coincidental."
"What's clearly connected is there's an ongoing series of reports of noncrash fires involving these vehicles," Levine said. "The federal probe is a positive first step, but an investigation doesn't fix the problem. What we want to see is an effective repair. Clearly, the manufacturers are having a tremendous problem."
Jessica Hernandez treated her mom to a birthday lunch in Manhattan Beach on a warm, sunny afternoon this past weekend. As they headed home to Lynwood, they chatted about this and that — Hernandez at the wheel of her 2015 Kia Forte, her mom by her side, her boyfriend and 16-year-old son in back seat.
They were transitioning onto the northbound 110 Freeway from the 91 in South Los Angeles on Saturday, March 30, when Hernandez noticed other drivers waving at her. Her car stalled. It was going downhill, so they kept rolling — and then thick, black smoke poured in through the air conditioning vent…
Click here to read the full article from The Orange County Register.