Experts warn firefighters need to be better prepared as electric vehicle fires become more common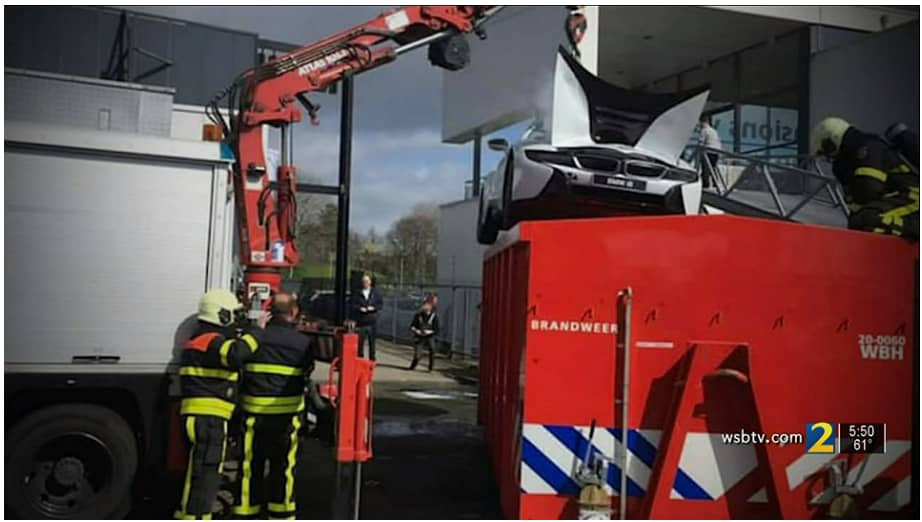 The Center for Auto Safety is the nation's premier independent, member driven, non-profit consumer advocacy organization dedicated to improving vehicle safety, quality, and fuel economy on behalf of all drivers, passengers, and pedestrians.
"This is a problem that is solvable, we just need to make sure we're giving everyone the right information," said Jason Levine, Executive Director of the Center for Auto Safety.
By Justin Gray, WSB-TV
November 15, 2021
ATLANTA — It takes truck loads more water and hours more time for firefighters to put out an electric vehicle fire than a fire in a traditional vehicle.
Only about 1% of vehicles in Fulton County are electric right now. The rest of metro Atlanta is even lower. But that number is expected to skyrocket with major automakers Ford, GM and Mercedes pledging to have 50% of their products electric by 2030 and eliminate all gas-powered vehicles by 2035.
Every year in the U.S., between 150,000-200,000 vehicles catch fire. But an electric vehicle that caught fire on a California highway started burning again at the tow yard 5 days later.
Click here to view the full story from WSB-TV Atlanta, Channel 2 Action News.