Even after massive settlement, brand new cars are still bursting into flames, investigation finds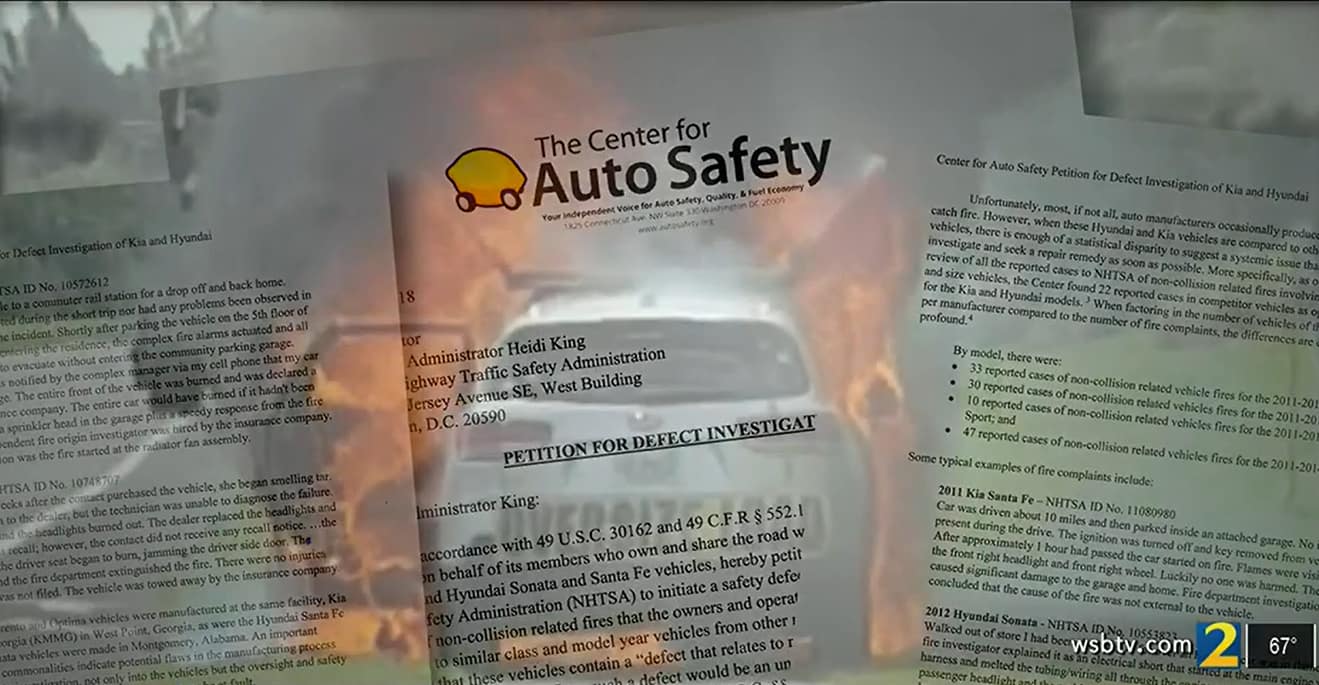 The Center for Auto Safety is the nation's premier independent, member driven, non-profit consumer advocacy organization dedicated to improving vehicle safety, quality, and fuel economy on behalf of all drivers, passengers, and pedestrians.
"We don't think they're done. We think there are more vehicles yet to be recalled from this batch that are catching on fire," Levine said.
By Justin Gray
April 26, 2021
ATLANTA — New cars are still in danger of catching fire without warning — for nearly three years, Channel 2 Action News has done a series of stories reporting on the fire dangers associated with many models of Kias and Hyundais.
Now Channel 2 investigative reporter Justin Gray reports that even after a major settlement with the federal government, more cars continue to be recalled for new fire concerns.
Not much was left of Ginger Evans' 2020 Kia Soul after it caught fire just down the road from her Blue Ridge home.
"And I think about just someone's loved one having to die because Kia, are they taking this seriously?" Ginger Evans asked.