Elon Musk Wants a Washington
Agency to Embrace the Digital Age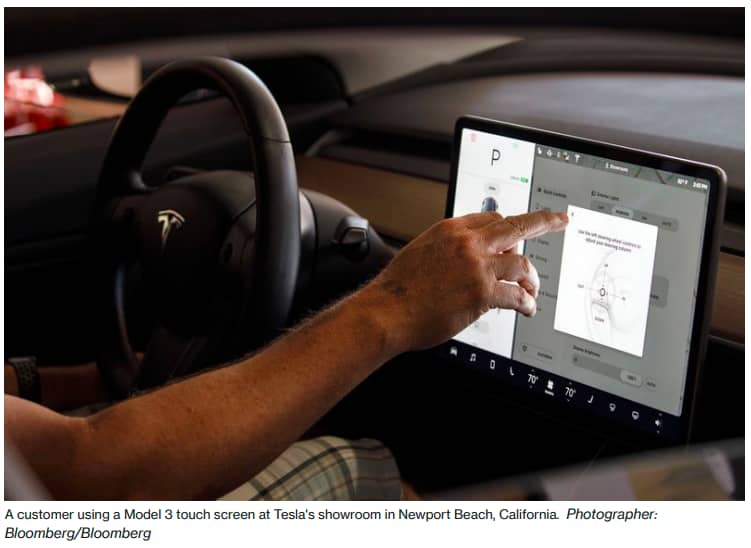 The Center for Auto Safety is the nation's premier independent, member driven, non-profit consumer advocacy organization dedicated to improving vehicle safety, quality, and fuel economy on behalf of all drivers, passengers, and pedestrians.
By Keith Laing
October 26, 2022
With recall response rates stuck in the roughly 70% range, Michael Brooks, executive director of the Center for Auto Safety, believes NHTSA should consider adopting an all-the-above approach to notifications. "In an ideal world, you have everything bugging the hell out of you — email, text, snail mail, car alert," Brooks says. "The more outreach on unfixed safety issues, the merrier."
A few weeks from now, Tesla will notify owners of almost 1.1 million vehicles about a safety issue the electric-car maker already started addressing last month.
The US National Highway Traffic Safety Administration didn't force the manufacturer to make the fix — Tesla discovered the window glitch through internal testing and determined it warranted a voluntary recall. But the company is required by law to send out letters to each owner's mailboxes, and deem this a recall, even if it remedied the issue with an over-the-air (OTA) software update. Elon Musk isn't the only one who thinks this is anachronistic. Justin DeAmarre, who owns a Model 3 and a Model Y, has at least twice received a letter from Tesla about a problem Tesla had addressed with an OTA update a week or two before.
"It's confusing for customers," says DeAmarre, whose YouTube account Bearded Tesla Guy has more than 60,000 followers. "Getting that letter does seem wasteful."