Electric vehicle owners frustrated by GM's recall of Chevy Bolt after more than a dozen fires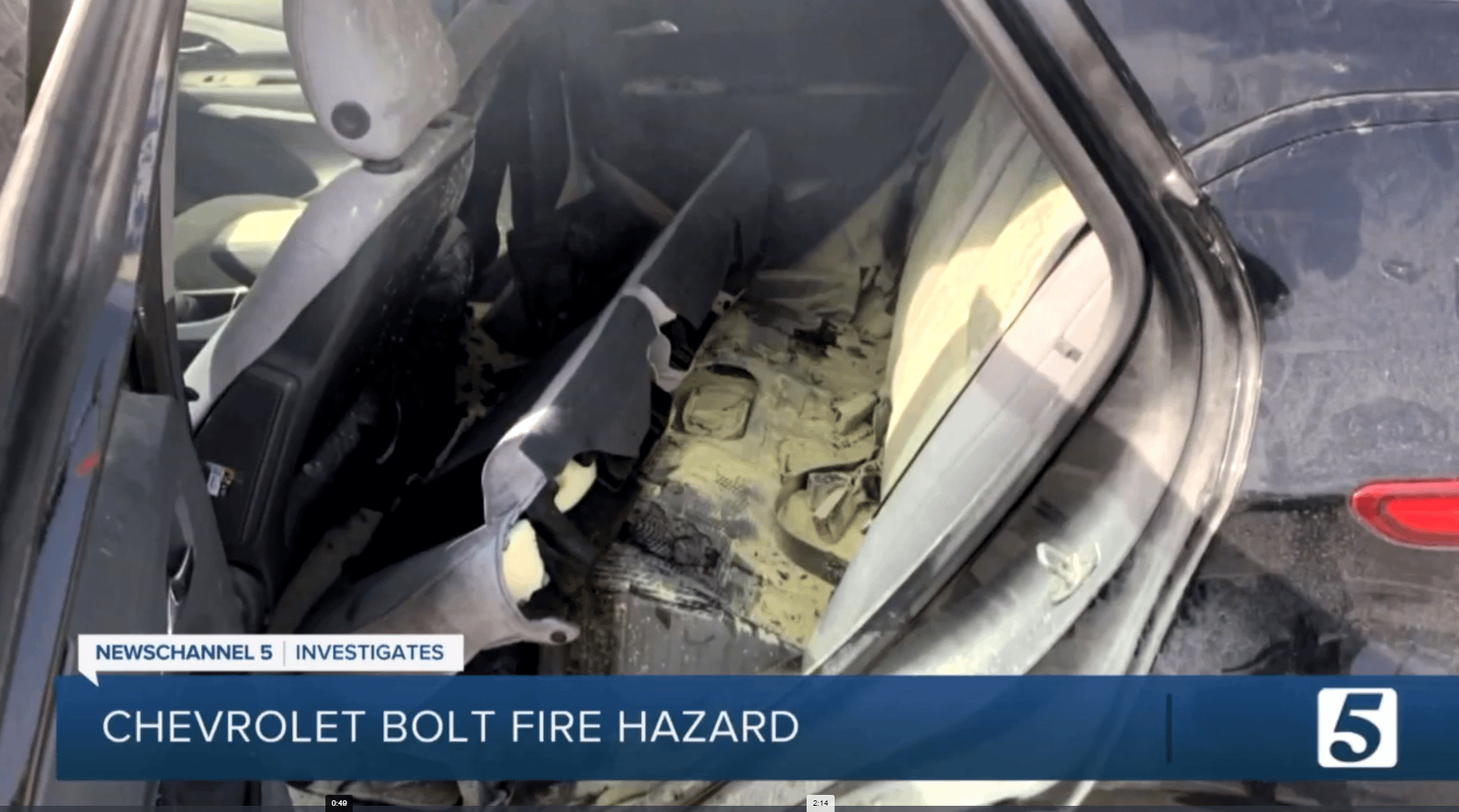 The Center for Auto Safety is the nation's premier independent, member driven, non-profit consumer advocacy organization dedicated to improving vehicle safety, quality, and fuel economy on behalf of all drivers, passengers, and pedestrians.
"Jason Levine, Executive Director of the Center for Auto Safety, said any time cars spontaneously catch on fire, it should be taken seriously, and the thing for Bolt owners to do is follow the automaker's recommendations."
By Jennifer Kraus
September 29, 2021
NASHVILLE, Tenn. (WTVF) — General Motors recently announced a big recall for its electric vehicle, the Chevy Bolt.
The problem is the car's battery can suddenly catch on fire. While GM now says it's found a fix, it will likely take months to fix all of the cars. Which is just adding to Bolt owners' frustration.
"So when we got it, it was a perfect his and hers," Joshua Starnes said standing in front of two 2021 Chevy Bolts.
Last March, Starnes bought his wife an Oasis blue Chevy Bolt.
Click here to view the full story from News Channel 5, Nashville.