Driveway Danger: Kids Being Injured and Killed in 'Frontover' SUV Blind Zone Incidents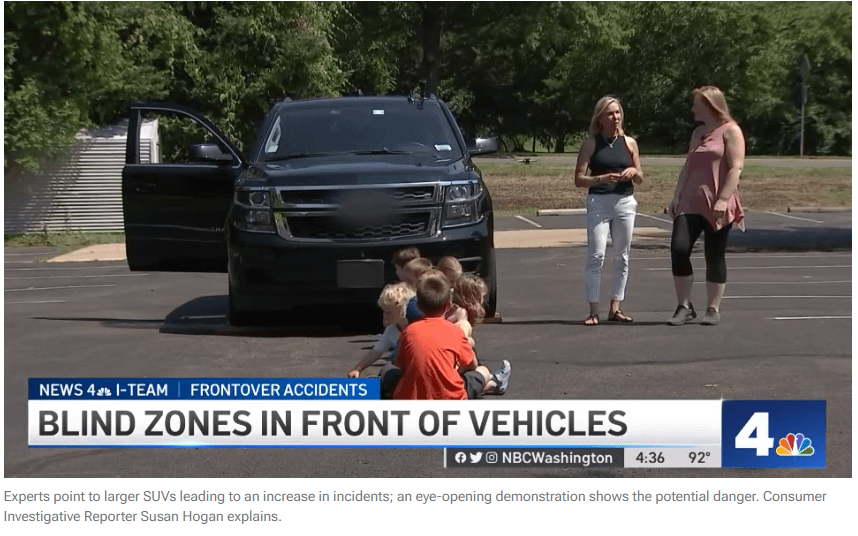 The Center for Auto Safety is the nation's premier independent, member driven, non-profit consumer advocacy organization dedicated to improving vehicle safety, quality, and fuel economy on behalf of all drivers, passengers, and pedestrians.
"There's a large zone in front of vehicles where you can't see something that's the height of a child – even the height of two or three children lined up," said Michael Brooks, Acting Executive Director of the Center for Auto Safety.
By Susan Hogan, Rick Yarborough, Steve Jones, Lance Ing and Carlos Olazagasti
July 28, 2022
It's become almost a daily ritual for Jackie Foschi, walking through the garden located in the front yard of her home, named after her son Hudson.
"So, this is Hudson's memorial garden. We transformed it," the Virginia mother explains. "It's a time for my mind to be quiet. It's peaceful for me. That's why I did it."
For her, the spot is both beautiful and painful.
"He loved picking flowers for me," she said. "He loved like no one I knew. He made me laugh."
Even though he was only 4 years old, she called the little boy with the wavy blonde hair an old soul.
"He lived large," she said. "He wasn't scared. I miss that personality."
On Jan. 8, 2019, a tragic accident happened where the garden now grows, originally the driveway.