Drivers still complain of exploding sunroofs despite closure of federal investigation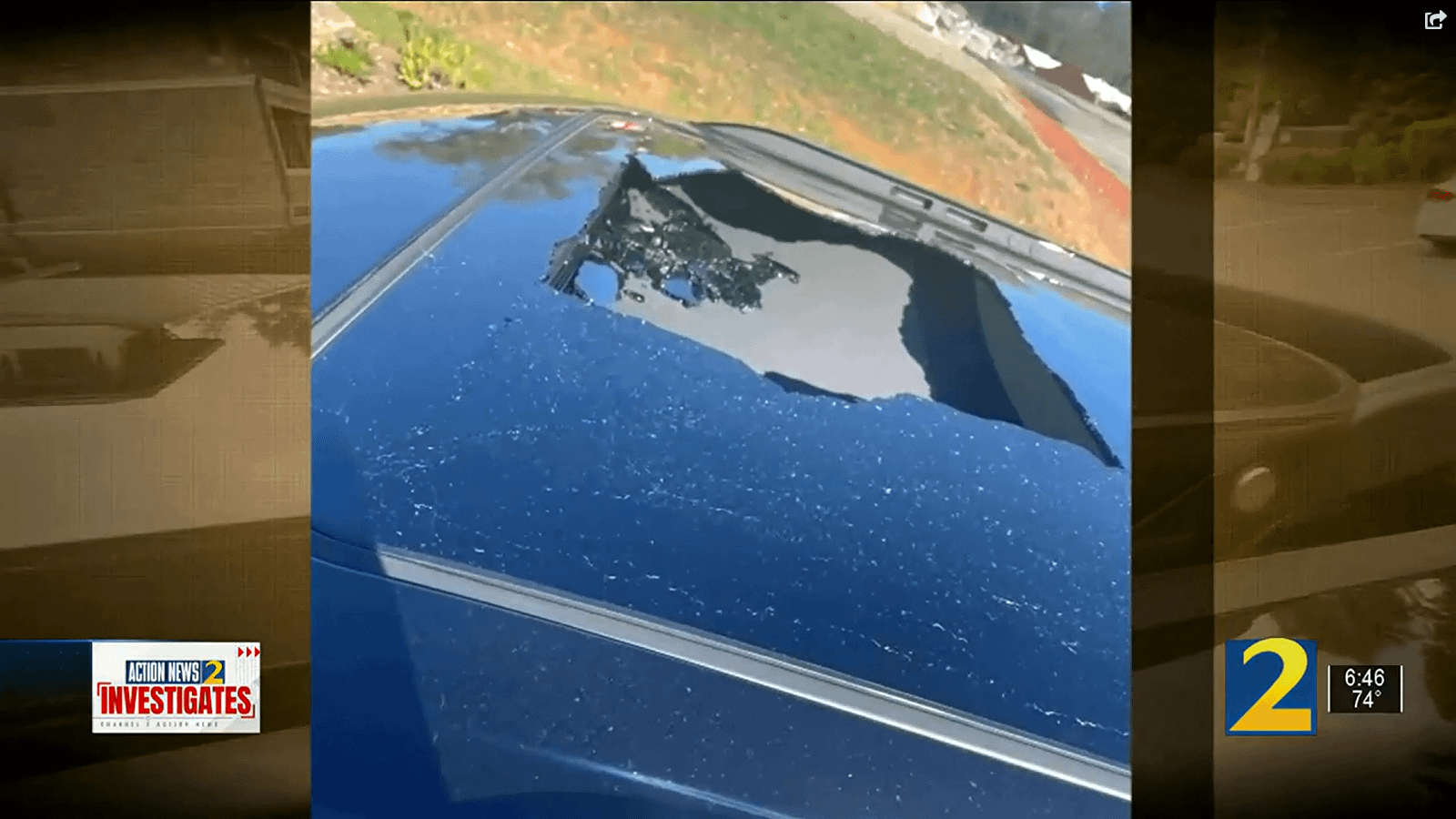 The Center for Auto Safety is the nation's premier independent, member driven, non-profit consumer advocacy organization dedicated to improving vehicle safety, quality, and fuel economy on behalf of all drivers, passengers, and pedestrians.
"That type of distraction while you're driving, you know, you've got tempered glass chunks all over you and you don't know what just happened. I think any reasonable person can see that that could pose a pretty serious distraction risk," said Michael Brooks, executive director of The Center for Auto Safety.
By Justin Gray
May 17, 2023
ATLANTA — Federal officials say they have determined that there are no serious safety risks after thousands of people reported that sunroofs were exploding in their vehicles.
Regulators have closed their investigation into these explosions, but people who have experienced this told Channel 2 consumer investigator Justin Gray that it sounds and feels like an explosion in their vehicles.
Auto safety advocates say that really puts drivers at risk of an accident.
Kate Holder said she had to pull over after hearing what she can only describe as an explosion while driving her brand-new Jeep Wagoneer to work.