Drivers Playing Video Games? US Is Looking Into Tesla Case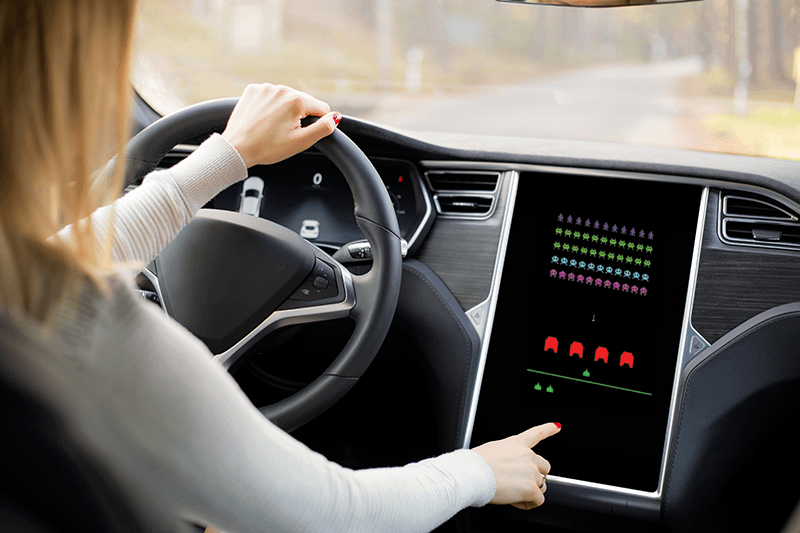 The Center for Auto Safety is the nation's premier independent, member driven, non-profit consumer advocacy organization dedicated to improving vehicle safety, quality, and fuel economy on behalf of all drivers, passengers, and pedestrians.
Jason Levine, executive director of the nonprofit Center for Auto Safety, said in an email that NHTSA has the authority to declare the vehicles defective and to seek a recall.

"There's little question that having a large screen next to the driver on which the driver, or a passenger, can play a video game while the vehicle is moving is an unreasonable risk to safety," Levine wrote. "NHTSA's recent statements would suggest this feature has been in violation of both the spirit and letter of NHTSA's driver distraction guidelines and the law."
By Tom Krisher, Associated Press
December 9, 2021
Last August, Vince Patton was watching a YouTube video of a Tesla owner who had made a startling observation: Tesla drivers could now play a video game on their car's touch-screen dashboard — while the vehicle is moving.
Curious to see for himself, Patton drove his own 2021 Tesla Model 3 to an empty community college parking lot, activated a game called "Sky Force Reloaded" from a menu and did a few loops.
"I was just dumbfounded that, yes, sure enough, this sophisticated video game came up," said Patton, a 59-year-old retired broadcast journalist who lives near Portland, Oregon.
He tried Solitaire, too, and was able to activate that game while driving. Later, he found he could browse the internet while his car was moving.