Drivers complain of 'phantom braking' on some newer model vehicles, NHTSA investigating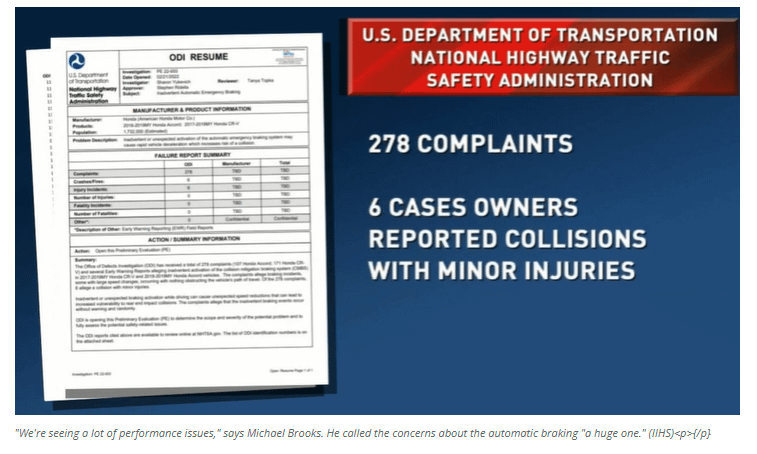 The Center for Auto Safety is the nation's premier independent, member driven, non-profit consumer advocacy organization dedicated to improving vehicle safety, quality, and fuel economy on behalf of all drivers, passengers, and pedestrians.
"AEB is all over the place. We're seeing different results. Some don't work great at high speeds and don't work great with pedestrians especially at night," remarked Michael Brooks, Acting Executive Director of the Center for Auto Safety.
By Cynthia Gould
May 25, 2022
BIRMINGHAM, Ala. (WBMA) — Complaints about vehicles suddenly slamming on brakes are climbing. New technology in vehicles is designed to prevent crashes, but now that technology is under a federal microscope. It's known as Automatic Emergency Braking (AEB).
Crash test video shows the clear benefits that can come from AEB. "This has the potential to save hundreds of lives," remarks Michael Brooks with the non-profit Center for Auto Safety.
But some drivers report vehicles unexpectedly stopping not to avoid a crash or a pedestrian, but for no reason. "Kind of wow what just happened?" said Mark Webb.