Do-not-buy warning follows 4 year I-Team investigation into Hyundais, Kias bursting into flames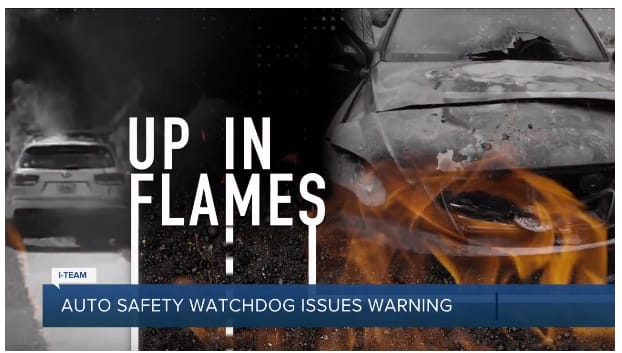 The Center for Auto Safety is the nation's premier independent, member driven, non-profit consumer advocacy organization dedicated to improving vehicle safety, quality, and fuel economy on behalf of all drivers, passengers, and pedestrians.
Brooks told the I-Team the auto safety watchdog had not issued a "do not buy" warning on any group of cars in the last 20 years. "I've never seen the magnitude that we've seen from these vehicles."
By Jackie Callaway
January 13, 2022
TAMPA, Fla. — Christine McGuire-Wolfe's experience echoes that of dozens of drivers who told I-Team they narrowly escaped burning Kias and Hyundais. Their cars and SUVs burst into flames while rolling down the road.
"I know without question if my children had been in the backseat, I would not have been able to get them out in time," McGuire-Wolfe said.
Mathias Donaldson, 17, jumped out of his 2011 Kia Optima after it caught fire as he pulled into a Tampa neighborhood. Donaldson told the I-Team: "A few seconds later, the car is in flames."
Click here to view the full story from ABC Action News, WFTS Tampa Bay.