COUNTERPOINT: Are self-driving cars a good idea? Think safety first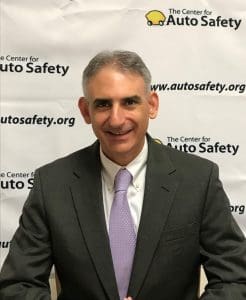 The Center for Auto Safety is the nation's premier independent, member driven, non-profit consumer advocacy organization dedicated to improving vehicle safety, quality, and fuel economy on behalf of all drivers, passengers, and pedestrians.
We've got some disappointing news for consumers: you shouldn't give up your driver's license and trade it in for a robot car just yet. Although news outlets across the country have been breathlessly reporting the imminent arrival of self-driving cars, you'll need to keep your eyes on the road for the foreseeable future. Articles predicting changes in commuting patterns, economic disruption for truck drivers, and a 100 percent reduction in car crashes far overestimate the status of today's technology, and they neglect to analyze the very real technical challenges of fully replacing human drivers with robots.
One state that has both embraced the potential benefits of self-driving cars while keeping in mind that they're not ready for prime time yet is Illinois. Last year, the Governor signed an executive order setting up parameters for the testing of self-driving vehicles in the state, including requiring a driver behind the wheel at all times.
Unfortunately, leadership at the federal level, unlike that of the Prairie State, has skipped the old maxim of trust-but-verify and gone right to "in driverless-car companies we trust." In recent months the National Highway Traffic Safety Administration has moved to roll back federal safety regulations in order to accelerate the sale of self-driving cars, despite a lack of evidence that vehicles lacking manual controls are safe. This effort to deregulate, combined with the existing and highly questionable federal policy of allowing the testing of driverless cars anywhere in the U.S., creates risks that go beyond sharing the road with these vehicles.
Click here to read our full article in the Illinois Business Journal.