Consumer groups call for FTC investigation into Tesla's Autopilot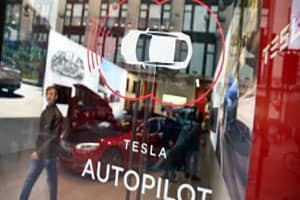 The Center for Auto Safety is the nation's premier independent, member driven, non-profit consumer advocacy organization dedicated to improving vehicle safety, quality, and fuel economy on behalf of all drivers, passengers, and pedestrians.
"What is particularly sad here is that instead of believing in the advanced cruise control technology the company has developed Tesla continues to make unsupportable claims that seem intended to deceive and certainly put people's lives in danger," Jason Levine, director of the Center for Auto Safety, wrote in an email to Automotive News.
"To be clear, it is not," the statement said. "Center for Auto Safety and Consumer Watchdog warned that Tesla's representations of its Autopilot feature continue to violate Section 5 of the FTC Act, as well as similar state statutes."
The release refers to a fatal accident in March, in which a Tesla Model 3 collided with a semitrailer 10 seconds after the Autopilot system was engaged.
Click here to view the full article from Automotive News