Consumer Alert: Government's handling of car recalls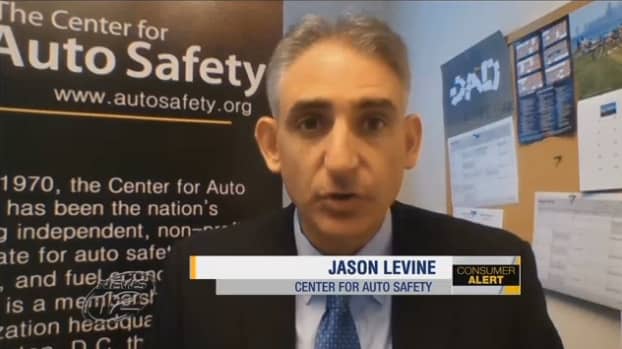 The Center for Auto Safety is the nation's premier independent, member driven, non-profit consumer advocacy organization dedicated to improving vehicle safety, quality, and fuel economy on behalf of all drivers, passengers, and pedestrians.
"When the Office of the Inspector General – that's the internal watchdog at the NHTSA – says that the NHTSA is doing a subpar job at overseeing its recalls, that's something that should concern all of us," says Jason Levine with the Center for Auto Safety.
Levine's group has been critical of the NHTSA's handling of recalls.
"Recalls only happen for two reasons: there's a defect on that car that's dangerous, or a violation of a federal regulation. They're not done for cosmetic reasons," Levine says.
EDISON—Is the federal government doing enough to alert the public about recalls issued on automobiles?
About 191 million cars were recalled between 2012 and 2016, but an audit by the inspector general found that the National Highway Transportation Safety Administration's recall program is lacking proper oversight. The report found that the NHTSA doesn't make sure that recalls are reported to the public quickly enough and does not verify that the recall completion rates reported by automakers…
Click here to read the article and view the clip from New Jersey News 12.