Confusing tech terminology, lack of safety rules big themes of federal meetings on AVs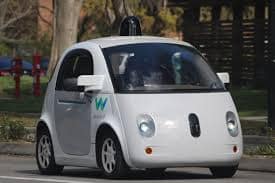 The Center for Auto Safety is the nation's premier independent, member driven, non-profit consumer advocacy organization dedicated to improving vehicle safety, quality, and fuel economy on behalf of all drivers, passengers, and pedestrians.
"The federal government is actively encouraging a corporate laboratory experiment where real people are unknowingly being used as crash dummies," Jason Levine, executive director of the Center for Auto Safety, said in a statement. "The federal government has done nothing to provide AV safety oversight in the 18 months since Elaine Herzberg's death from a self-driving test car was caused by Uber's inadequate safety culture. If not now, when?"
At its meeting, the NTSB detailed its findings on the probable cause of the 2018 crash of an Uber autonomous vehicle in Tempe, Ariz., that killed pedestrian Elaine Herzberg. The board also issued recommendations for AV testing standards.
The NTSB determined that the probable cause of the crash was the failure of the safety driver, who was distracted by a cell phone, to "closely monitor the road and the operation of the automated driving system." The board says inadequate risk assessment procedures, ineffective oversight of vehicle drivers, and "a lack of adequate mechanisms for addressing operators' automation complacency" also contributed.
Click here to read the full article from Automotive News.