Chrysler recalls 160,000 Pacifica minivans over engine stall fears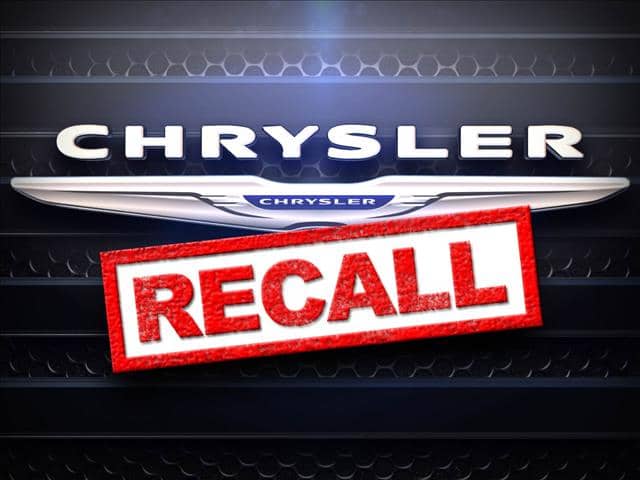 The Center for Auto Safety is the nation's premier independent, member driven, non-profit consumer advocacy organization dedicated to improving vehicle safety, quality, and fuel economy on behalf of all drivers, passengers, and pedestrians.
Fiat Chrysler is recalling more than 160,000 minivans mainly in North America to fix a software problem that can make engines stall.
The recall covers certain Chrysler Pacifica vans from the 2017 model year with gasoline engines.
The company says under rare conditions, the engine control computer can incorrectly determine the operating status and cause the engine to shut off. Fiat Chrysler says it knows of one potentially related crash but no injuries caused by the problem.
Dealers will upgrade engine control software. Customers will be advised when to bring their vans in for the free service, which will be available sometime before April 1.
"Stalling is an incredibly dangerous condition that puts the lives of drivers, passengers and others sharing the road at risk," said Jason Levine, executive director of the Center for Auto Safety in Washington, D.C. The group had petitioned the federal government in November to order a full recall of the vehicles, a move it said Chrysler originally dismissed as unnecessary.