Center for Auto Safety Submits Comment to DOT on Vehicle-to-Everything Communications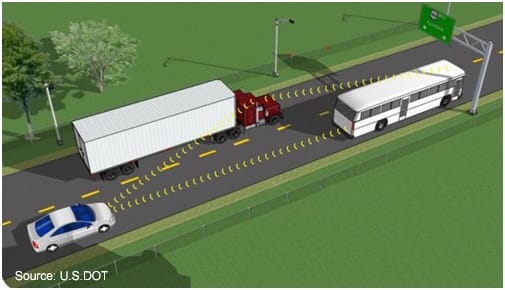 The Center for Auto Safety is the nation's premier independent, member driven, non-profit consumer advocacy organization dedicated to improving vehicle safety, quality, and fuel economy on behalf of all drivers, passengers, and pedestrians.
FOR IMMEDIATE RELEASE
February 25, 2019
For Media Inquiries, Email: [email protected] or Call: (202) 328-7700
Center for Auto Safety Submits Comment to DOT on Vehicle-to-Everything Communications
Today, the Center filed a comment to the Department of Transportation regarding a rulemaking on "Vehicle-to-Everything" (V2X) communications. The rulemaking—which was originally announced as part of a Vehicle to Vehicle (V2V) rulemaking in 2014 and formally proposed in 2017—is long overdue, and today's collection of comment, while appreciated, does little but delay introducing potentially lifesaving technology from reaching a necessary critical mass in our nation's roadways and in our cars. The Center's comment expresses support for an exclusive, non-commercialized, dedicated safety bandwidth that will allow vehicles to communicate with other vehicles, pedestrians, and infrastructure in a manner that has the potential to drastically reduce fatalities and injuries on American roads as soon as it is deployed.
"The potential benefits of successful advanced safety technology in transportation should not be frittered away because mega-corporations are arguing over the best way to add to their bottom line," said Jason Levine, Executive Director the Center for Auto Safety.  "Yet, once again, the auto and technology industries are proving that, absent a government mandate, the potential of a feature such as Direct Short-Range Communication (DSRC) will remain in the garage instead of being deployed on the road in the interest of the public good."
The Center's comment noted that the main beneficiary from the delay is the telecommunications industry, which would apparently prefer to commercialize the safety spectrum and use 5G technology that is untested, unavailable, and unproven as a uniform means of V2X communications, instead of the safety-exclusive, non-commercialized DSRC as originally contemplated by DOT. By allowing this so-called debate to continue instead of choosing safety—despite the enormous privacy and accessibility issues presented by 5G technology that are absent in the use of DSRC— the DOT's delay will likely cost lives.
"Put simply, the Center believes public safety would benefit from NHTSA mandating DSRC in light vehicles at the earliest achievable date. NHTSA should under no circumstances recommend relinquishing Congressionally-required, FCC-allocated DSRC V2X communications bandwidth at this time, as doing so will potentially cost lives with no guaranteed offsetting benefits," Levine continued.  The Center recommends NHTSA issue the V2V communications rule, confirm the requirements for Vehicle to Infrastructure and Vehicle to Pedestrian communications, and reassess DSRC bandwidth needs only after widespread penetration of DSRC technology into the nation's vehicle fleet, infrastructure, and other road users. 
The Center's comment can be found here.
##
Over the last 49 years, the Center for Auto Safety has successfully led the fight for lemon laws in every state, airbags in every vehicle, and recall repairs being made at no cost to the consumer. The Center is a membership-driven organization headquartered in Washington, DC and is also home to the Safe Climate Campaign, which fights global warming by working for big, specific measures to reduce greenhouse gas emissions. The Center is also the publisher of www.TheCarBook.com, which has for the last 39 years been America's most comprehensive car buying guide. To learn more about the Center, please visit www.AutoSafety.org.