Center for Auto Safety Calls on Nissan and Federal Government to Address Melting Dashboards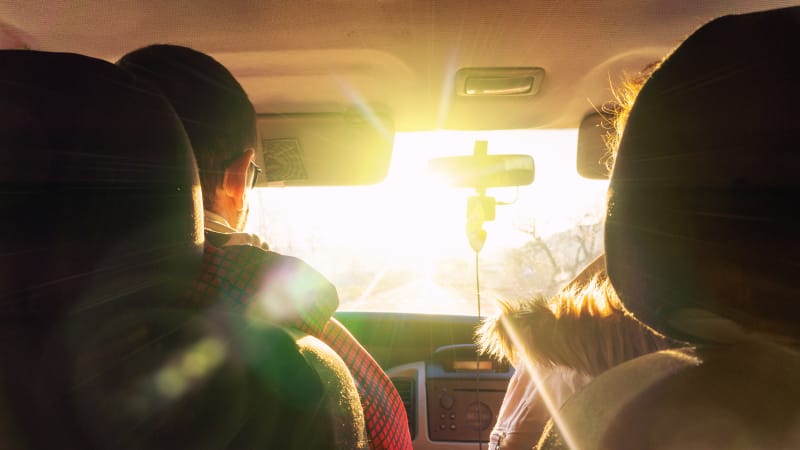 The Center for Auto Safety is the nation's premier independent, member driven, non-profit consumer advocacy organization dedicated to improving vehicle safety, quality, and fuel economy on behalf of all drivers, passengers, and pedestrians.
October 6, 2021
For Immediate Release
Contact: Jason Levine, [email protected], 202-328-7700
Center for Auto Safety Calls on Nissan and Federal Government to
Address Melting Dashboards
The Center for Auto Safety (CAS) sent letters today to the Acting Administrator of the National Highway Traffic Safety Administration (NHTSA) and the President of Nissan North America, calling on both to address the complaints of more than a thousand consumers of Nissan dashboards that degrade over time in warmer environments resulting in a number of safety concerns, including a glare hazard frequently noted by drivers, the potential for interference with proper airbag deployment,  or possible chemical exposure due to materials failure.
"For a decade CAS has regularly received complaints on degraded Nissan dashboards creating issues including difficulty driving safely due to glare, interior stickiness, and foul odors," said Jason Levine, Executive Director of the Center for Auto Safety. "Even a cursory look at NHTSA's consumer complaints data raises significant concerns, as more than 1,000 complaints have been lodged with the agency, including over 700 complaints on 2007-2013 Nissan Altima vehicles alone."
Nissan settled a class action lawsuit seeking replacement of defective 2008-2009 Nissan Altima vehicle dashboards in 2017, but only in Florida, only for a limited time, and only agreed to subsidize the consumer cost. Outside of court many owners report having received little assistance from Nissan to rectify their complaint.
Levine said, "CAS continues to receive numerous consumer complaints, including some as recently as this week, about Nissan vehicles with so-called 'melting' dashboards having origins in Alabama, Arizona, Arkansas, Florida, Georgia, Kentucky, Louisiana, North Carolina, South Carolina, Tennessee, and Texas, and include both Nissan Altima and Maxima models from model years 2008 – 2012."
"NHTSA already knows that glare is dangerous as it the second most common environmental factor in crashes," continued Levine. "Yet, in 1998, over CAS's objections, the agency chose to revoke a rule (Federal Motor Vehicle Safety Standard 107) that might have prevented some of these very issues, instead choosing to 'rely on market forces' that would result in manufacturers choosing to use non-reflective materials. Once again, history demonstrates, relying on the industry to police itself is a bad idea and it is time for NHTSA to revisit this ill-considered decision and examine the use of regulatory and enforcement tools to address any hazards to Nissan owners or others who share the roads with these vehicles.
The risk from these dashboards is actually three-fold: the degradation causing glare, potential interference with airbag deployment by the modification of the dashboard's original structural properties in the plastic substrate material properties, and potential consumer exposure to harmful chemicals like phthalates exuded from the degrading dashboard.
In addition to glare, a second major concern is modification of plastic substrate material properties caused by thermally-induced plasticizer exudation. Plastic becomes less pliable and more brittle when plasticizers are lost, changing their original structural properties. Exactly how the degraded dashboard material properties will affect airbag deployment dynamics is unknown due to an absence of applicable research and analysis into degraded dashboard plastic properties and their consequences. However, plastic degradation and embrittlement after prolonged exposure to hot environments is well established. The hazard potential of degraded airbag performance due to dashboard plastic degradation cannot be summarily dismissed pending results of applicable research into airbag performance in affected vehicles.
A third major concern is the potential health hazard associated with human exposure to plasticizers, particularly phthalates. Phthalates that may be absorbed by humans are known to leach from PVC and other plastics that are likely included in the Nissan dashboards. The reported glossy dashboard exudate likely contains concentrated plasticizers, potentially including phthalates, that have leached out of the plastic substrate. There is an extensive literature on human phthalate exposure and its health impacts, including impacts on male reproductive organ development, delayed language development, and early onset puberty. While the U.S. has prohibited phthalate use in some products, there is currently no prohibition on using this chemical in vehicles in the U.S., yet automotive use of phthalates has been banned in EU countries.
CAS calls on NHTSA to evaluate the glare hazard caused by the thermal degradation of the Nissan dashboards across the country, the impact of dashboard material degradation and its potential impact on air bag deployment, and the risk of repeated and prolonged exposure to hazardous chemicals including phthalates caused by these dashboards to ensure that no unreasonable safety risk exists.
Given the ample evidence contradicting the rationale for the agency's rescission of a safety standard regulating vehicle interior glare and NHTSA's acknowledgement of a duty to review the situation should the rationale for rescission come into question NHTSA has a duty to explore whether these dashboards present an unreasonable risk to motor vehicle safety. The potential for risk only builds as these dashboards continue to degrade and more vehicles are affected due to exposure. Additionally, NHTSA should consider reviving and revitalizing FMVSS 107 to prevent vision hazards from arising due to poorly formulated vehicle components in the future.
Nissan Dashboard Complaints to NHTSA (Google Sheets)
**
Below are just a few examples of consumer quality and safety concerns, often outside of Florida, as well as efforts to remedy the problem.
Patty in Fort Worth, Texas: "I purchased this used car in June 2021 for my 16-year-old daughter and upon purchasing this 2010 Nissan Maxima, nothing appeared to be damaged on the vehicle. When the temperatures outside became extremely hot, I noticed the dash putting a strong glare on windshield, so strong it was actually too dangerous for my daughter to drive her car! with that said, I started trying to figure out what was causing the glare and it was when I noticed the dash was actually real sticky, it was from the ingredient to hold the dash together, the heat was causing the chemical to rise through the dash which made the dash melt, it also puts off odor in the car. My main concern is the glare on the windshield and the odor in the car, both are not good!!!"
Cherie in Lexington, South Carolina: "Melting dashboard which is causing a glare when driving.  Very uncomfortable when driving since it gives you a false sense or distortion when you are trying to drive or park.  Safety hazard and this issue needs to be addressed by Nissan.  Who would purchase a car that is not backed by its car makers?"
Justin in Alabama: "The dashboard in our 2008 Altima is melting. It is ultra sticky and isn't cleanable at all. It wreaks of a chemical smell and also puts a glare on the windshield in certain lighting. It's a mess, and it's dangerous. There was a class action lawsuit filed for the issue in Florida and Nissan fixed the Altimas there. It gets just as hot in Alabama…"
Malcolm in Miami, Florida: "My 2008 Nissan Altima Dashboard has melted from the sun. I started to notice this problem around 2010. I never paid it any mind because I thought it was something that happened when a car has gotten detailed. I was walking pass another car one day with the same problem.  I did a search on the internet and found that there is a major defect with this model year. The dash has become very sticky and shiny and also causes a odor of melting plastic. This has become a major safety issue. the sun reflects off the dashboard and create a glare that impairs your vision while driving. I reached out to Nissan and they declined to resolve the issues. they said they are aware of the problem but cannot do anything due to the car is out of warranty. I made complaints and still the problem is not resolved. I now have to buy a new dashboard to resolve the issues."
Another Miami, Florida Altima owner alleges that dash glare caused an accident: "In February 2013 I had a frontal car accident due to the glare on my windshield of my melting dash board on my 08 Altima. my dashboard seems to be melting without no reason. Dealer will not replace defective dashboard as it is not part of a recall. This is a serious issue which may cause a serious accident raven death to a motorist or pedestrian. Nissan needs to make a recall on this issue, it is obvious that this was a defect on their behalf for the majority of 08 Altimas."
In Kenner, Louisiana, an owner complains that their "Dashboard, steering wheel, and shift handle have all melted from heat. the dashboard has become almost liquified, and the glare from the now shiny surface creates a reflection on the windshield, creating a safety hazard. the steering wheel has become gummy, making steering unsafe, and the rubbery material on the shift handle has become gummy, making it difficult to safely shift gears accurately."
An Altima owner in Pelahatchie, Mississippi writes, "The dash of my 2008 Nissan Altima coupe has melted so severely that it's almost impossible to drive in the daytime. The material once melted becomes extremely sticky and dangerously reflective. what I mean by reflective, is that when the sun shines, it reflects so much light from the dash to the front windshield right into my, the driver, eyes. the reflections are extremely and dangerously blinding which makes it very difficult to see the road or anything else for that matter! Not to mention the glue like surface that makes it impossible to put something on the dashboard to try reducing the deadly reflections! The manufacturer's defective product is extremely dangerous to the direct safety of myself and my family and every other motorist, pedestrians, animals etc."
Waukesha, Wisconsin is not far enough north to avoid heat degradation: "The dashboard is starting to melt.  I thought it was just dirty, but in fact, when I tried cleaning it, a sticky glue type substance came up.  This has become a safety hazard as the shiny glare shines on the windshield making it hard to see.  I did a basic search on the internet to find out that this is a common issue with my vehicle."
Even folks from Nissan's adopted home state of Tennessee cannot catch a break: "The dashboard is melting and turning to goo and now is also crumbling.  I started contacting Nissan Corp. approx 3 years ago.  I have attempted to file 3 claims and all have been denied. The dealership agrees that the dashboard is defective but states since the car is out of warranty they can't help. The dashboard puts off a glare that is a safety hazard, especially on sunny days. This is the same issue that a lawsuit filed in Texas and Florida resulted in the dashboards. There is also an odor at times and the vapor leaves a film on the windshield. You can't clean the windshield because the rags or paper towels stick to the goo. This issue is a safety hazard. I have researched and have found multiple consumers are experiencing the same issue and have been denied by Nissan. the Nissan rep would not even allow me to speak with her supervisor or anyone in charge. she simply said I have presented your information and our decision is final getting replaced. Basically I was told that I am not part of the Florida or Texas suit so sorry about your luck. Nissan did say that if I wanted to buy a new car they would offer me a special deal. Really why would I buy something from a company that knows the dashboards are defective."
##
The Center for Auto Safety was founded in 1970 in Washington, DC as a member supported, national, independent, non-profit consumer advocacy organization dedicated to improving vehicle safety, quality, and fuel economy for all drivers, passengers, and pedestrians. Over the last 51 years, the Center has successfully led the fight for lemon laws in every state, airbags in every vehicle, and recall repairs being made at no cost to the consumer. For 40 years the Center published The Car Book, America's most comprehensive car buying guide focused on safety, and in that spirit now offers the custom Vehicle Safety Check providing regular safety updates and hard-to-find service alerts on vehicle safety issues. To learn more about the Center, please visit www.AutoSafety.org.