Center for Auto Safety Calls on NHTSA to Reject GM's Fourth Incomplete Petition Regarding Takata Airbag Inflators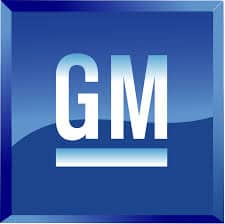 The Center for Auto Safety is the nation's premier independent, member driven, non-profit consumer advocacy organization dedicated to improving vehicle safety, quality, and fuel economy on behalf of all drivers, passengers, and pedestrians.
December 19, 2019
Today, the Center for Auto Safety submitted a letter to National Highway Traffic Safety Administration (NHTSA) in response to General Motors' (GM) fourth submission of additional information relating to GM's Petition for Inconsequentiality regarding defective Takata airbag inflators in millions of their vehicles, including some of GM's most popular and profitable trucks like the Suburban and Silverado. The Center response to GM's October 24, 2019 fourth supplement submission urges NHTSA to deny GM's Petitions for Inconsequentiality and demands that GM address serious concerns with both the findings of its GMT900 Investigation and information missing from GM submissions that is critical to establishing the future safety of these inflators.
Since the original recall in 2016, owners of General Motors vehicles such as Chevrolet Silverado, GMC Sierra, Chevrolet Tahoe, Chevrolet Suburban, GMC Yukon, and Cadillac Escalade have been waiting on information about whether the airbag in their truck is safe or needs to be recalled.  Yet, these 4 million consumers today have as little information as they did when the Takata recall was first announced. GM continues to fight against a recall with incomplete test results by mainly arguing that its Takata airbags are less unsafe than those of their competitors.  That's simply not good enough.
Though it would be the most effective course of action, the Center recognizes that a recall is not the only option available to GM. Since GM could remedy this safety issue in a variety of ways, it is particularly disturbing that no solution has been offered. GM must provide some plan for protecting consumers if it knows that its products will pose such a dangerous risk to the public within their vehicles' foreseeable service life, no less than 30 years. Without an opportunity to analyze such a plan, NHTSA is in no position to make an informed decision on whether to grant or deny GM's Petition for Inconsequentiality.
The Center would like to believe that GM is not trying to run the clock out on the airbag systems in GMT900 vehicles in an effort to push potentially tragic results of airbag failures onto drivers and passengers as soon as 17 years from now.  Unfortunately, the fact that GM has submitted a Fourth Petition one year later than the Third Petition rather than implementing a remedial program suggests that further delay is GM's objective. Unfortunately, the GMT900 Investigation petitions do not provide sufficient grounds for avoiding a recall and are so flawed that NHTSA should not consider them in its decision-making process. Absent a safety focused, evidence-based solution from GM, The Center urges NHTSA to deny all of GM's Petitions for Inconsequentiality, and to instead force GM to recall these vehicles to ensure the safety of America's drivers and passengers. 
Click here to read the Center's letter to NHTSA.
##
Over the last 49 years, the Center for Auto Safety has successfully led the fight for lemon laws in every state, airbags in every vehicle, and recall repairs being made at no cost to the consumer. The Center is a membership-driven organization headquartered in Washington, DC and is also home to the Safe Climate Campaign which fights global warming by working for big, specific measures to reduce greenhouse gas emissions. The Center publishes TheCarBook.com, which has for the last 39 years been America's most comprehensive car buying guide and now offers, exclusively for members, the monthly Safety TuneUp Report, for regular alerts on safety issues relating to their cars. To learn more about the Center, please visit www.AutoSafety.org.