CAS Statement on NHTSA $105 Million Fine of Fiat Chrysler for Violations of Federal Recall Laws

The Center for Auto Safety is the nation's premier independent, member driven, non-profit consumer advocacy organization dedicated to improving vehicle safety, quality, and fuel economy on behalf of all drivers, passengers, and pedestrians.

July 27, 2015
Fiat Chrysler Record Fine is Poster Child of Inadequate Enforcement Authority
Try hard as it could, NHTSA could not match the $150 million verdict in Walden v Chrysler much less the $1.2 billion Justice Department fine against Toyota. The $105 million fine is even less than the $185 million SEC fine against Daimler AG for bribing foreign officials over car sales.  Without criminal penalties, uncapped civil penalties, eminent hazard enforcement authority and repeal of the 10-year statute on repair for free on recalls, NHTSA's hands are tied behind its back.
NHTSA handed Fiat Chrysler a gift on Jeeps with defective fuel tanks that explode in rear impacts by not requiring a buyback as it did with Dodge Rams with defective tie rods and axle pinion nuts. NHTSA found 75 rear impact fire deaths in Jeeps when it closed its investigation while the Center found 187 fire deaths in all Jeeps under investigation by NHTSA.  There were only two injuries in the three recalls for which NHTSA seeks buybacks. 
In the worst part of the NHTSA-Fiat Chrysler consent agreement, Jeep owners get a $1,000 coupon to buy a new Jeep that costs $35-40,000.  Very few 1993-98 Jeep Grand Cherokee owners can afford to buy a new Jeep.  In 1995, the US Court of Appeals for the 3rd Circuit in In Re General Motors Corporation Pick-up Truck Fuel Tank Products Liability Litigation, overturned a class action settlement where GM offered owners a $1,000 coupon to buy a new GM pickup because it was illusory relief that few owners would use.  The classic case showing the "we've got a coupon if you have a safety lemon" strategy doesn't work is the Ford Explorer rollover class action where only 148 out of 1 million Explorers redeemed their $1,000 coupons on a new Ford vehicle.  To suggest Jeeps are being bought back under this settlement is patently false.  People will die in these unremedied, recalled Jeeps like Kayla White, Skyler Anderson, and the DiGiovanni's did after the recall if they are not bought back or repaired.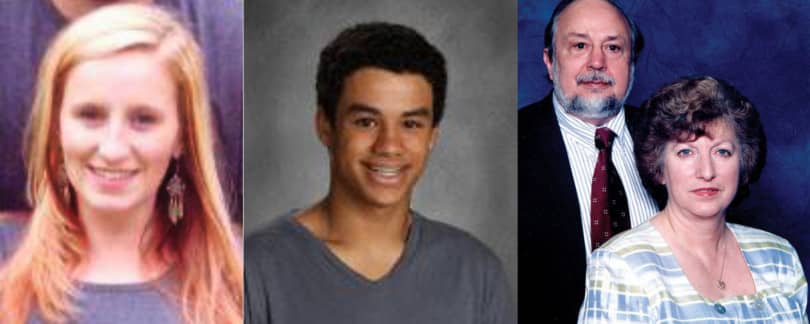 – Statement of Center for Auto Safety Executive Director Clarence Ditlow
#    #    #
November 8, 2013 Chrysler Part 573 13V-529 Recall Report, p. 3 – "Chrysler Group LLC is aware of 6 accidents with 2 injuries related to this issue."
November 6, 2013 Chrysler Part 573 13V-527 Recall Report, p. 2 – "Chrysler Group LLC is aware of 1 accident with 0 injuries related to this issue."
February 13, 2013 Chrysler Part 573 13V-038 Recall Report, p. 3 – "There are approximately 15 reports of accidents and no reports of minor injury in 2009 and 2010 MY DS vehicles related to this issue, excluding those already reported for recall M34."
October 2, 2012 Chrysler Part 573 12V-474 (Chrysler Campaign M34) Recall Report, p.2 – No crashes, deaths or injuries reported by Chrysler.
March 5, 2013 NHTSA Closing Resume Investigation PE12-02, p. 1 – "9 crashes", "0 Injury", "0 Deaths"
Background
Fiat Chrysler Consent Order – 7/24/15
Click here to view the CAS Hearing statement – 7/2/15
Click here to view the NHTSA Hearing Website