The Center Calls for NHTSA Investigation of Chrysler Totally Integrated Power Modules (TIPM)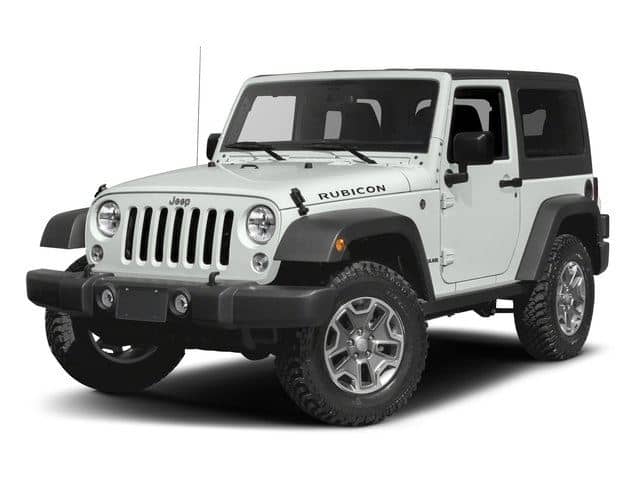 The Center for Auto Safety is the nation's premier independent, member driven, non-profit consumer advocacy organization dedicated to improving vehicle safety, quality, and fuel economy on behalf of all drivers, passengers, and pedestrians.

August 21, 2014
(202) 328-7700
CAS SEEKS NHTSA DEFECT INVESTIGATION OF MILLIONS OF 2007-14 CHRYSLER SUVs, TRUCKS & VANS WITH TOTALLY INTEGRATED POWER MODULES (TIPMs)
The Center for Auto Safety today filed a petition for a defect investigation with the National Highway Traffic Safety Administration (NHTSA), requesting the agency open a formal investigation into safety-related issues associated with Chrysler's Totally Integrated Power Module (TIPM). Chrysler began installing the TIPM in a wide range of vehicles beginning in the 2007 model year that number in the millions.  Thousands of owners have reported a wide range of serious safety failures related to the TIPM to CAS, NHTSA and complain forums such as carcomplaints.com.  Consumers report frequent vehicle shutdowns with no restart capability on the highway, airbag non-deployment, random horn, headlight, taillight, door lock, instrument panel and windshield wiper activity, power windows going up and down on their own, failure of fuel pump shutoff resulting in unintended acceleration, and fires.
CAS Executive Director Clarence Ditlow said:
 Chrysler's TIPM is a computer run amuck – owners report that their vehicles act as if possessed and leave them in dangerous situations – stalled vehicles stranded without warning on the highway, fuel pumps that won't shut off, windows that open and shut, airbags that won't deploy.  The TIPM is in millions of 2007-14 Chrysler vehicles and fails at such high frequency that Chrysler has run out of replacement parts.  Consumers are faced with a terrible dilemma – park the vehicle until parts are available or ride at risk of being in deadly crash.  In a defect petition filed today, CAS seeks a recall of all Chrysler vehicles with defective TIPMs and replacement with a redesigned module that provides safe and reliable vehicle control.
This is yet another electronic defect that shows how inadequate NHTSA's resources are to regulate today's modern automobile that is little more than a computer on wheels.  NHTSA has no electronic research laboratory or any significant electronic staff capability.  When NHTSA investigated unintended acceleration that involved defective computers, NHTSA went to Chrysler to run EMI tests.  NHTSA even rents space from Honda for its Vehicle Research Test Center to conduct ongoing defect investigation testing and standards research.
Chrysler conducted two small recalls on vehicles with defective TIPMs but this was just the tip of the iceberg.  All 2007-14 vehicles with TIPMs must be recalled to ensure Chrysler owners can ride without risk of stalling on the road, having the airbag fail to deploy in a crash, having the fuel pump continue to run and causing a fire or unintended acceleration.
 #                 #                 #
CAS ACTIONS
TIPM Class Action Settlement Approved With Rental Car & Full Repair Reimbursment – 8/18/15
CAS Letter to NHTSA Re: Petition Denial – 8/18/15
NHTSA Denial of CAS Petition for Defect Investigation – 7/24/15
CAS Complaint Supplement #7, 314 Complaints – 5/18/15
CAS Letter to NHTSA with 294 Complaints, Supplement #6 – 4/1/15
CAS Letter to NHTSA with 245 Complaints, Supplement #5 – 1/14/15

CAS Letter to NHTSA with 203 Complaints, Supplement #4 – 11/21/14
CAS Letter to NHTSA:  196 Complaints, Supplement #3, Airbag and Acceleration Complaints (8MB) – 11/13/14
CAS Complaint Supplement #2 – 9/30/14
DP14-004 Opening Resume – 9/25/14
CAS Complaint Supplement #1 to Defect Petition – 9/8/14
EWR Supplement to Defect Petition – 8/27/14
Click here to view the Petition for Defect Investigation – 8/21/14

NHTSA
NHTSA Information Request to Chrysler – 10/20/14
DP14-004 Document File – 3/26/15
NEWS
Chrysler Loses Supreme Court Fight Over Sealed Documents – 10/4/16
Ninth Circuit Hands Safety Advocates Victory over Chrysler – 1/13/16
Same Story, New Ending: Court Overturns Order Sealing Chrysler Defect Records – 1/12/16
Channel 2 Investigates 'possessed' cars and their dangers – 2/17/15
Chrysler Recalling Nearly 189,000 SUVs – 9/20/14
Auto group says nerve center defect behind Chrysler problems – 8/27/14
Safety group demands answers about auto defect – 8/27/14
Chrysler Owners Sound Off on a Power Defect – 8/22/14
CLASS ACTION – LITIGATION & SETTLEMENT
Judge approves FCA SUV stalling settlement – 8/18/15
Chrysler TIPM Class Action Information
Proposed Settlement Agreement – 6/10/15
Plaintiff's Memo in Support of Proposed Settlement Agreement – 6/10/15
Plaintiff's Memorandum in Support of Motion for Preliminary Injunction – 9/18/14
Order Issued in TIPM Class Action – 8/22/14
Chrysler Response to First Set of Interrogatories – 4/11/14
CLASS ACTION – CAS INTERVENTION TO RELEASE DEFECTS DOCUMENTS
CAS Respondent's Brief in Opposition – 7/11/16
CAS Chrysler Defects Case Played a Key Role in Release of Trump University Documents – 6/8/16
Chrysler Petition for Certiorari to U.S. Supreme Court – 3/24/2016
          Amicus Brief DRI-Voice of the Defense Bar iso Chrysler Cert Petition – 4/28/16
Amicus Brief Global Automakers & Alliance of Automobile Manufacturers iso Chrysler Cert Petition – 4/28/16
Amicus Brief Chamber of Commerce iso Chrysler Cert Petition – 4/28/16
Amicus Brief Washington Legal Foundation iso Chrysler Cert Petition – 4/28/16
9th Circuit Rules in Favor of CAS in Velasco v. Chrysler – 1/11/16
CAS Reply Brief 9th Cir – 5/14/15
Chrysler Response Brief 9th Cir – 4/30/15
CAS Opening Brief 9th Cir – 3/15/15
Reply in Support of Motion to Intervene – 11/17/14
Reply in Support of Motion to Unseal – 11/17/14
Memorandum in Support of Motion to Intervene – 10/23/14
Declaration of Clarence Ditlow in Support of Motion to Intervene of the Center for Auto Safety – 10/23/14
Memorandum in Support of Motion to Unseal – 10/23/14
DOCUMENTS
2007 Jeep Wrangler, Dodge Nitro TIPM recall – 07V-291
2012 Jeep Liberty TIPM recall – 13V-282
Chrysler EWR Reports on TIPM-Related Components 
---