Cars with recalls haven't only been sold by dealers. City- and state-run auctions have them too.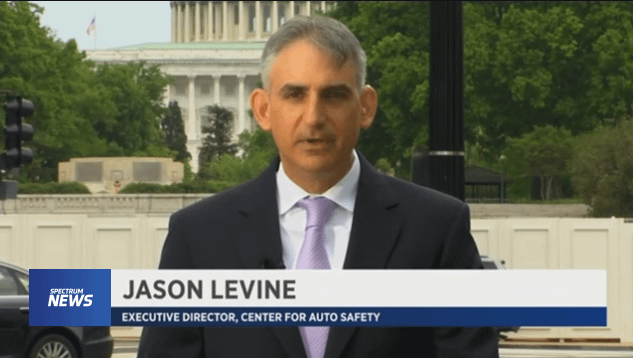 The Center for Auto Safety is the nation's premier independent, member driven, non-profit consumer advocacy organization dedicated to improving vehicle safety, quality, and fuel economy on behalf of all drivers, passengers, and pedestrians.
"I received a knock from two troopers," Cherie Sharkey said. "They explained that there was a car accident with a fatality, and I lost it.
Cherie's son Michael was returning home from a fishing trip June 21, 2012 in the used 2006 Chevy Cobalt he'd purchased a week earlier.
"The ignition switch recall," Cherie said. "Where the car could automatically stop."
Cherie said her son wasn't notified about the recall when he bought the car at a local used car dealership.
Michael Sharkey was one of 109 people killed in accidents caused by faulty ignition switches. More than 200 others were injured.
A crash test video, seen in the video above, shows the problem.
Click here to read the full article and watch the full clip from Spectrum News NY1.