Car dashboards are literally melting, car owners say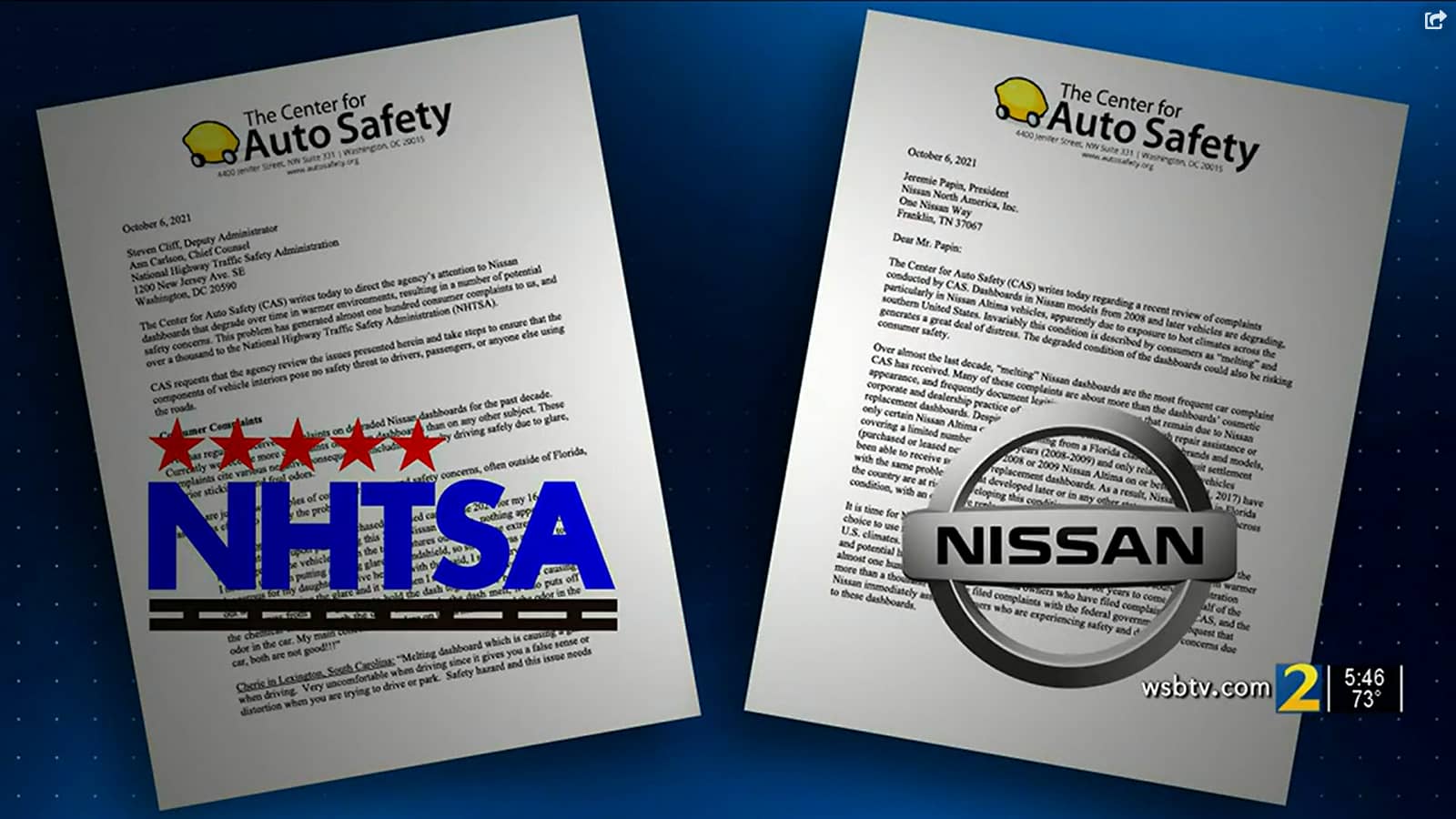 The Center for Auto Safety is the nation's premier independent, member driven, non-profit consumer advocacy organization dedicated to improving vehicle safety, quality, and fuel economy on behalf of all drivers, passengers, and pedestrians.
"They have the temerity to claim that it's not a safety issue. It's clearly a safety issue. Glare creates a hazardous condition while driving; they have to fix it," said Jason Levine, Executive Director of the Center for Auto Safety.
By Justin Gray
October 23, 2021
ATLANTA — Car dashboards, literally melting away. For seven years now, Channel 2 Action news has been reporting on problems with melting dashboards in certain model Nissans. But the car company will not replace or fix them.
"It's gross, it's disgusting, it's like slime. It feels like goo," said Nick Petrus back in 2019 when he showed Channel 2 Investigative reporter Justin Gray the dashboard in his 2008 Nissan Altima.
Click here to view the full story from WSB-TV Atlanta, Channel 2 Action News.