AVs Don't Need to Be Regulated Yet, Car Safety Chief Says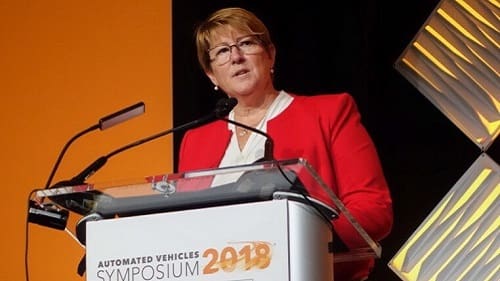 The Center for Auto Safety is the nation's premier independent, member driven, non-profit consumer advocacy organization dedicated to improving vehicle safety, quality, and fuel economy on behalf of all drivers, passengers, and pedestrians.
The US federal government doesn't need to impose autonomous vehicle regulations yet and continues to take a voluntary approach to their safety, the Transportation Department's ranking safety official says.
"A need to regulate has not yet been demonstrated with these nascent technologies," because connected and autonomous vehicle technologies are still in testing or just emerging for commercial use, said Heidi King, deputy administrator of the National Highway Traffic Safety Administration (NHTSA), in a keynote speech at the Autonomous Vehicles Symposium in San Francisco last week.
King is President Trump's nominee to lead NHTSA, the agency she has run for more than a year as deputy administrator. Her nomination was sent to the full Senate last month after contentious hearings, but she has not yet been confirmed.
Two consumer groups slammed King's comments.
"Ms. King's, and NHTSA's, pronouncement that there is no need for regulations about what is potentially the most important development in the history of the automobile is a complete abdication of the federal government's role in vehicle safety and shows that it will be corporations in control of who lives and who dies when it comes to self-driving cars," the Center for Auto Safety's executive director, Jason Levine, told The Connected Car by e-mail.
Click here to read the full article from The Connected Car.